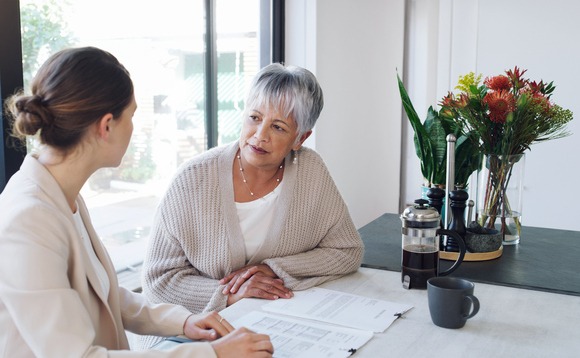 Many will be aware of the "stronger nudge" pension requirements that came into effect from 1 June. In short, when defined contribution (DC) scheme members apply to access or transfer their benefits, pension trustees are required to arrange guidance appointments for them with Pension Wise.
But does the nudge go far enough to help members who are struggling to decide what to do? What can be done to take this further to support and educate their members? And what can defined benefit (DB) schemes learn from the recent DC developments?
The challenge
When they come to retirement, members find themselves faced with complex, irreversible choices that will affect the rest of their lives. DC members do not have a default retirement option and may need to manage their investments and withdrawals through retirement. DB members have various options to take their benefits and require specialist financial advice if they are to transfer.
Is leaving support until members request a quotation too late? Also, while the 45-minute guidance sessions have generally received positive feedback, they cannot provide an advice recommendation. Our 2021 DC survey showed that 70% of DC members are looking to those in charge of schemes to tell them what to do. So, are the requirements a good first step rather than a panacea?
The solution?
i. More timely support
Helping members more proactively could mean members can retire earlier or manage their working income and pension income more effectively. To do this, members need support and education to be available now rather than waiting until retirement. Aon is facilitating stronger nudge trials aimed at proactively signing members up to guidance from age 55 to support earlier retirement planning. We are also seeing increasing numbers of clients holistically reviewing education, guidance, advice, communications and modellers to equip their members for the journey to retirement.
DC trustees are required to send members an annual benefit statement which summarises their savings and provides an illustration of an annuity that they could get on retirement. This annual reminder to members helps to keep pension savings and retirement decisions front of mind, and as a next step the Government has introduced the concept of the "simpler annual benefit statement" which is limited to two sides of A4 in order to maximise engagement. DB schemes do not have the same requirement for deferred members, but the DC developments mean more DB schemes are communicating to their members in a similar way to and on an annual basis.
ii. Extending support to include advice
Providing access to advice is an area where DC schemes can learn from DB, with a third of DB schemes [Aon 2022 Member Options survey] now providing online modellers and/or independent financial adviser (IFA) support to members. This helps members find a reputable IFA, at reduced cost. Furthermore, in two-thirds of cases, advice costs are fully funded by either the scheme or employer.
DC trustees and employers are now seeing the value in this for members/employees, with clear advantages being improved member outcomes, reduced risk of scams and cheaper advice. For example, one-third of DC members who go into drawdown without taking advice are invested entirely in cash - and could boost their expected pension income by more than a third by investing in a mix of assets.*
Where advice is made available, we are seeing a strong focus on making it accessible to all. For example:
1) Trustees and employers are taking a joined-up approach to DB and DC member support. Building a harmonised DB to DC member journey directly helps those members with both DB and DC benefits. Employers with legacy DB schemes and with IFA support in place are successfully leveraging this across to their DC plans, enabling them to support their current employees in a cost-effective way.
2) More administrators and platforms now facilitate the use of the Pensions Advice Allowance, which means up to £500 of the cost of member-paid advice can be funded out of the member's DC pot rather than their pocket. This may be particularly helpful for members in the current financial climate where good pensions advice remains critical, but members' short-term ability to pay from their current account may be constrained.
3) Employers are increasingly offering the option to employees of an advice session with a selected IFA through their flexible benefits programmes, enabling employees to spread the cost.
Introducing the pensions nudge is a great first step but taking this further to ensure advice is available and is taken at the right time will be vital for better outcomes.
Further Reading: Aon's DC pension and financial wellbeing employee research 2021
This post is funded by Aon