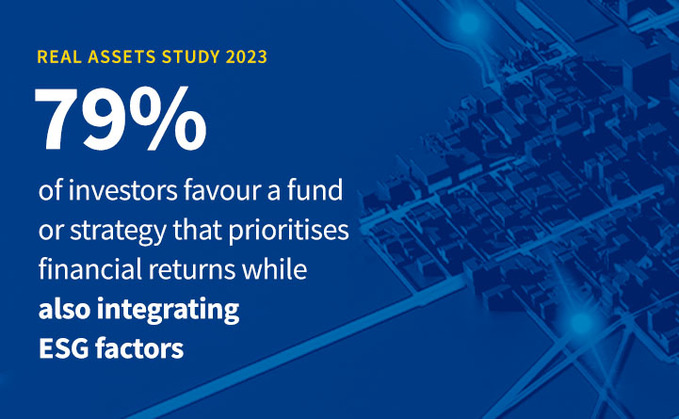 When it comes to sustainable real asset investments, returns still matter most.
According to Aviva Investors' latest Real Assets Study, 79% of investors prefer a fund or strategy that prioritises financial returns while also integrating ESG factors.
Performance track record remains the most important criterion when selecting managers for sustainable mandates.
Despite the growing awareness of investors' broader environmental and societal responsibilities, many are still uncertain about their ability to meet long-term net zero and sustainability commitments.
While over half of institutional investors polled have made a net-zero commitment, only 5% are 'very confident' in their ability to meet that target.
To gain a deeper understanding of this evolving asset class and the mindset of institutional investors, read the Aviva Investors report.
Learn why real assets are a must-have in institutional portfolios by reading the full report, complete the form below and it will automatically be emailed to you.
This article is sponsored by Aviva Investors.