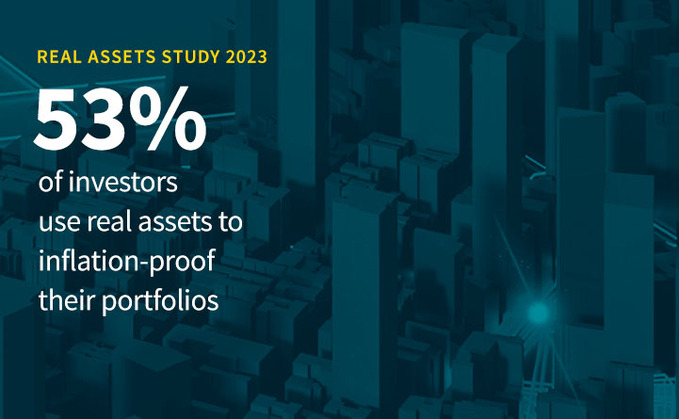 Are you worried about inflation eroding your portfolio's value? The Aviva Investors survey has shown that more investors are turning to real assets as a solution.
The survey found that a significant 53% of investors use real assets to inflation-proof their portfolios, up from 33% just three years ago. This trend is evident across all regions, including Europe, North America, and Asia Pacific.
While diversification remains a key driver for investing in real assets, capital preservation is also becoming an important reason. Over one-third of institutions named capital protection as their main reason for using real assets, up from 31% three years ago.
Long-term income generation is also becoming a popular reason, with 38% of institutions citing it as a reason.
Learn why real assets are a must-have in institutional portfolios by reading the full report, complete the form below and it will automatically be emailed to you.
This article is sponsored by Aviva Investors.