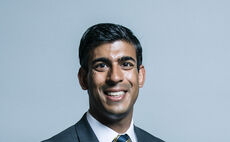 Reports that new chancellor Rishi Sunak is set to abandon cuts to tax relief on pensions contributions are continuing to circle.
At next week's PBUK we will be asking our key speakers about the effects of the Brexit vote on pension scheme.
Andrew Marr has been confirmed as one of the keynote guest speakers at this year's Pensions and Benefits UK.