Trustees are under increasing pressure to give more consideration to ESG factors. Stephanie Baxter looks at the most important questions they should be asking.
The Investment Consultants Sustainability Working Group (ICSWG) has launched a guide to help trustees assess their investment consultants' climate competency.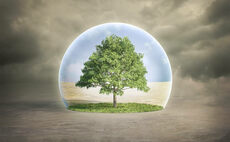 The Association of Consulting Actuaries (ACA) has welcomed the Pensions Climate Risk Industry Group (PCRIG) and the Department for Work and Pensions' (DWP) guidance on climate risk.