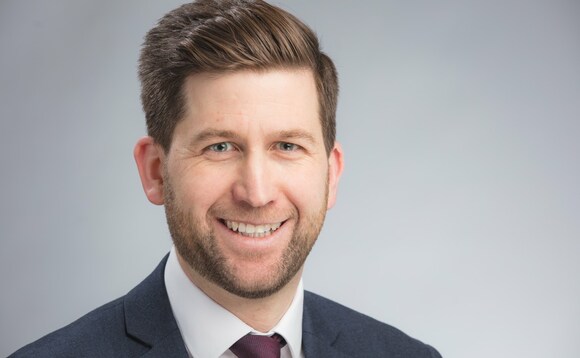 The Northern Gas Networks Pension Scheme has agreed a £385m pensioner buy-in with Legal & General (L&G).
The deal covers the benefits of more than 600 retirees of the gas distributor, which serves homes and businesses across the North East, Yorkshire and Cumbria.
It is the scheme's first bulk annuity policy and covers around two-thirds of its membership.
The scheme is an existing client of L&G Investment Management (LGIM), which has managed a proportion of the scheme's assets since it was established in 2005.
Trustee chairwoman Catherine Edmondson said: "I am delighted that we have been able to take this important step to reduce risk in the scheme and increase member security. Thank you to the trustees, Northern Gas Networks, and our advisers for all their hard work which allowed us to move quickly when the opportunity arose to secure an attractive transaction."
The scheme took advantage of favourable market conditions and a price lock to gain certainty over price and execution while the legal necessities were completed.
L&G Retirement institutional origination and execution director Rachel Cutts said: "This transaction demonstrates that by having a clear objective and flexible timescales, trustees can move quickly and secure their members' benefits when favourable pricing is available.
"It builds on L&G's existing relationship with the scheme and we look forward to continuing to work with the scheme for the coming years."
Aon acted as broker for the transaction, which takes total confirmed market volumes for bulk annuities to just under £22bn this year, with L&G having insured around £4.4bn of benefits.
Notable volumes
In its annual bulk annuity report, published today (10 December), Barnett Waddingham said the market was on track to complete between £25bn and £30bn of transactions this year, in line with the £30bn predicted at the start of the year and marking the second busiest year for bulk annuities despite Covid.
In addition, it said around £16.6bn of longevity swaps have been concluded, including the £10bn deal with the Lloyds Banking Group Schemes.
The consultancy said the second half of the year had been the second busiest ever, "notable" given the pandemic backdrop, and supported by competitive pricing relative to gilts, especially in the immediate onset of the pandemic when credit spreads widened.
Partner and head of bulk annuity consulting Gavin Markham said: "2020 has been an exceptional year and not one which people could have anticipated. The bulk annuity market has clearly demonstrated its resilience in challenging times and is on course to become the second highest year on record. The market has continued to offer schemes, across a range of sizes, with attractive opportunities to de-risk."
He said the pandemic-induced economic crisis, alongside The Pensions Regulator's plans to require schemes to put in place long-term objectives, could lead to a "heightened focus" on endgame and risk management, in turn providing an "effective decision-making framework for transactions".
This will help ride out short-term market volatility, while getting schemes ready for buy-in and buyouts in the medium term, he added.
"In looking to achieve the best transaction outcome in this busy market, the messaging to pension schemes remains the same: Be proactive and engage with the market in a well-prepared and considered manner," he said. "Clear objectives, demonstrating transaction readiness and having a good understanding of the insurers' perspective and operations will be key in maximising insurer engagement and being an attractive proposition."
A 2021 rebound
All of this demand could also lead to a record year for the risk transfer market in 2021, Mercer said in a separate report, also published today.
The consultancy predicted total risk transfer for 2021, including buy-ins, buyouts, longevity swaps, and wider "new risk transfer solutions", could reach £60bn, following swiftly on from a £50bn market in 2020, and a £51.9bn year in 2019.
Mercer said increased demand was expected as schemes and sponsors face better affordability and increasingly mature scheme, as well as the aftermath of the pandemic.
UK head of risk transfer and defined benefit journey planning Andrew Ward said: "We predict that 2021 will be the busiest year on record with the return of 'mega' buy-in and buy-out deals and longevity swaps.
"Given the growing range of risk transfer solutions available to trustees and sponsors, it is more important than ever that advisers provide clear guidance to help them identify the right path to achieve the best outcomes for all stakeholders."
He said that 2020 was "within touching distance" of being the busiest year ever for risk transfer. He commented: "In a year like never before, risk transfer has remained high on the agenda for trustees and sponsors. The big winners have been those well-prepared schemes that have made volatility their friend and thus benefited from pricing opportunities created by market volatility during the pandemic."
Unlike last year when more than ten transactions saw multiple billions of pounds of liabilities insured in so-called mega deals, this year's market has been characterised by a wave of smaller transactions, said Mercer principal Ruth Ward, and this is set to continue.
"Streamlined processes for both insurers and advisers will drive sustained demand for smaller buy-out transactions into 2021, despite the anticipated return of mega deals."
Professional Pensions figures show that £38.2bn of transactions have so far been confirmed for 2020 across all scheme insurance products.