Closet tracker scandal: Are schemes getting what they pay for?
Pension funds may be sitting on valuable claims if it can be proven that active management would have led to higher returns compared to a tracker fund, write Simon Bushell and Daniel Spendlove
The traditional role of an asset manager appears uncontroversial: they handle their clients' investments, manage them effectively and make appropriate recommendations. To do this, they use their judgment...
More on Law and Regulation
LGPS Central has launched its £680m multi-asset credit (MAC) fund with initial buy-in from four local authority partner funds.
Government proposals to employ a charge cap smoothing mechanism in a bid to incentivise defined contribution (DC) pension scheme investment in illiquid assets could have the opposite effect, says the Society of Pension Professionals (SPP).
Willis Towers Watson has committed its delegated investment portfolios to net zero by 2050, with at least a 50% reduction by 2030.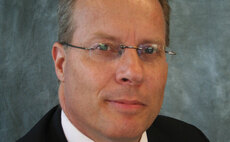 Roger Mattingly discusses how trustees can manage their ESG obligations
Back to Top