Why schemes need a managed approach to currency hedging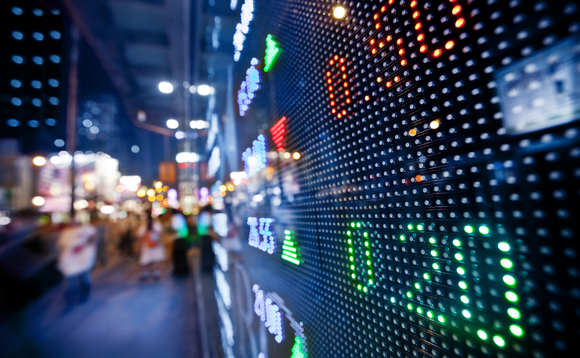 Gareth Gettinby looks at how static and managed currency hedges compare in crisis scenarios.
UK pension schemes have internationalised their equity portfolios in pursuit of greater reward and to reduce risk. While many UK companies are truly international, earning more than 70% of their profits overseas, their share prices will always be heavily influenced by national conditions which, for the UK, are often not favourable. These companies will be fully aware of their currency risk, but when a UK fund invests in international stocks, currency translation becomes a material portfolio risk that, along with all other risks, must be managed.
The history of sterling, on a trade-weighted basis, is one of gradual and extended increases in value punctuated by the occasional and sharp slump. The UK is a trading nation and London is, in many markets, the global financial hub. As a result, sterling tends to trade as a risk currency, meaning that it positively correlates with global financial markets and economic conditions.
The implication is that when conditions are good and equity markets are rising, sterling will tend to be moving up, acting as a drag on the performance of international assets held by UK investors. In such times, UK investors are advised to hedge the currency exposure of their non-UK risk-asset exposures. The flip side is that when equities fall sharply, sterling will typically also be hit. To illustrate, when global equities fell by 32% from mid-February to late-March during the Covid-19 shock, sterling fell by 10%. From the Covid-induced trough, equities have risen by 39% (to end July) lifting sterling by 6%.
Currency hedging is implemented using forward foreign exchange contracts, with losses or gains typically settled every three months. Given the way that sterling has tended to behave, a static hedging programme has seen gradual gains undone quickly when conditions sour. Although currency losses in any hedging programme are offset by translation gains in the underlying foreign assets, these losses will need to be honoured by selling equities when their prices are also falling, often in chaotic conditions.
Atypical conditions
Taking the above together, a managed approach to currency hedging, that seeks to avoid the sharp drawdowns, is preferable to a static programme. Either approach will need to deal with each currency individually; there are 12 distinct currencies in the MSCI World equity market index. Further, the nature of the sharpest equity market drawdowns, e.g. the dotcom bubble, the global financial crisis and Covid (and, to an extent, the correction in Q4 2018), is that they have tended to be extreme, with price movements often described as multi-standard deviation occurrences. Model-driven programmes typically fare badly in such conditions. Discretionary programmes - where the manager combines fundamental, valuation and technical factors with experience and judgement - should fare better under atypical conditions.
Representing around 65% of the overall index, the dominant currency exposure in the MSCI World index is the US dollar. Getting the US dollar right is the most important judgment that a currency hedging manager has to make. The US weight has grown steadily over many years, supported by outperformance from both the US economy and its equity market. The relative gains have been impressive in both extent and duration, but they will not last forever. The interest rate premium in the US money market of recent years has gone, the Fed is printing unimaginable quantities of dollars and the country's debt burden is rising sharply. The wonder of US tech can sustain the over-valued US dollar for only so long and a reversal is therefore inevitable - and may already have started. The dollar is down 3% year-to-date on a trade-weighted basis and 9% off the high in March. Currency weakness is already eating into equity gains.
Currency translation is an important component of the total return from overseas investments and a material source of risk in its own right. Sterling is currently low for well documented reasons - including Brexit and a slowing global economy, but it will eventually rise afresh. When it does, currency translation will be a drag on overall performance. Investors are encouraged to consider their currency hedging options. The best of these involve a managed discretionary programme that possesses the ability to react to changing developments and to change its approach quickly.
Gareth Gettinby is an investment manager at Kames Capital
Back to Top