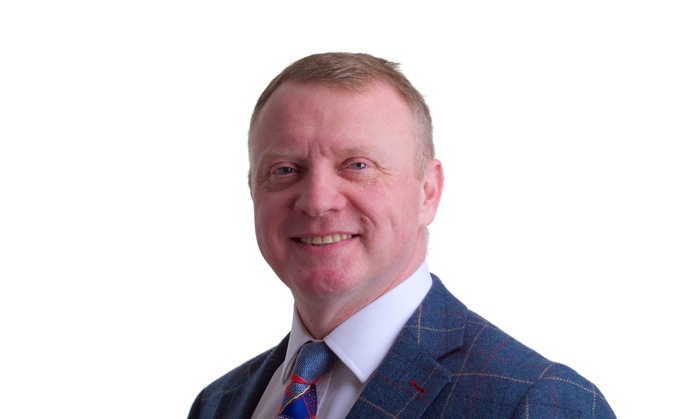 Jonathan Stapleton speaks to the Pensions Management Institute's (PMI) new president Robert Wakefield about a few of the things he would like to see during his time in office.
At its annual general meeting last week, the PMI elected First Actuarial's Robert Wakefield as its next president to take over from Sara Cook.
Wakefield - who had previously been one of the institute's vice-presidents - will chair the PMI's advisory council and continue to sit on its board as a non-executive director.
He says he is realistic about what he wants to achieve during his time in office - noting that as well as the role of president, the PMI has a board and advisory council as well as a chief executive, senior management and a team of people all working to achieve the institute's aims.
But he notes there are a few things he would like to see during his time in the role.
PMI Pathways
First, he praises the work the PMI has done on its new membership and qualification structure, PMI Pathways, which launched earlier this year.
The structure - set up to ensure the organisation is more aligned with a wider range of pension career aspirations - streamlines the PMI's membership grades into four levels and creates five routes to fellowship, including retirement provision, pensions admin (technical), pensions admin (practical), pensions trusteeship, and pensions benefits.
At the time of launch, the PMI said the new structure would make it easier for professionals working in different parts of the industry to obtain the fellowship level of membership - something Wakefield wholeheartedly endorses.
He says: "I really want to make sure we try and encourage as many people to reengage with some of the PMI's qualifications because, historically, some have seen them as a quite stuffy and difficult set of exams that should only be done by certain people.
"I think the vision which the PMI have shared by having these five different routes to fellowship is absolutely brilliant."
Wakefield cites the benefits of the new structure in his own area of pensions - administration - saying there are now pathways to associateship by focusing on things that are practical.
He notes it isn't uncommon to hear people in any industry say that they have completed professional qualifications which have nothing to do with their job.
"The way the PMI has designed this is very much focused on the part of pensions you actually work in."
Broadening appeal
Wakefield says he also hopes the new framework will help get more people across the industry involved with the PMI, particularly younger people, and to help build the organisation's membership.
He says: "As more and more people start to go through pathways and get to associateship and hopefully work towards fellowship, let's listen to what these people are saying. Let's ask them what it is they really want from this, what they would like to learn and things like that."
Wakefield says he also wants to continue previous president Sara Cook's work reaching out to the regions - looking at ways to build the regional work the PMI is doing and build the support for this. "It's about trying to reach out in the wider industry and across the UK," he says.
Adding to this, Wakefield says he would like to see more people getting out of their offices at home and coming along to industry seminars and conferences.
He says the industry "adapted amazingly" during Covid - increasing productivity as they didn't have to go into an office. But he said that has almost become the norm, with people increasingly shying away from attending in-person industry events.
And he says he would love to get some more in person meetings happening in the industry. He notes: "I just think you get so much more from face-to-face meetings."
As well as this, Wakefield would like PMI member voices to be better heard at governmental level.
He says: "I think it's important what our members are saying is heard and it would be good if we could get engagement with government and for them to listen to what our members are thinking and what our members are wanting."
Supporting smaller schemes
The other area that Wakefield wants to focus on is making sure the PMI is supporting small- to medium-sized schemes - noting that, while there is often a focus in the industry on the things being done by some of the biggest schemes, the majority of pension funds were much smaller.
He explains: "There are around 5,200 defined benefit pension schemes in the UK, some 4,100 of which have less than 1,000 members, many with hardly any actives... that's a lot of schemes that the trustees and the sponsoring companies really need support with. And I really want to make sure that, at the PMI, we take notice of those schemes as well."
Remembering the members
Wakefield concludes the interview by coming back to something he feels often gets forgotten when dealing with pension schemes - the members.
He says: "Ultimately whatever we do, members have to benefit from the work we do."
Wakefield concludes: "Sometimes members get a little bit forgotten… At the end of the day, we are looking after our parents, our aunties, our uncles - real people who may have very little pensions knowledge. It's important that we look after these people and all the money that's spent on this is worthwhile and not just thrown away."
CV: Robert Wakefield
Position Robert Wakefield was elected as president of the Pensions Management Institute (PMI) in July 2023. He is also head of pensions administration at First Actuarial, a firm he joined in 2016.
Previously Wakefield has worked in the world of pensions for over thirty years in various guises, having started as an actuarial student at a life office before moving into pensions, working on pension scheme valuations and investments. He soon changed direction and moved into systems programming and pensions administration - working at firms including Beaumont Robinson, Barnett Waddingham, RPMI and Mercer working with clients on administration, data review and getting the most out of their pension schemes. Wakefield worked on some of the early Pension Protection Fund (PPF) schemes, helping develop PPF assessment processes. He is a fellow of the PMI and was a vice-president of the institute from 2022. Wakefield is married with two grown up children and in his spare time he loves cycling, both as an active cyclist and as a spectator.