JLT's UK and Ireland business rebounds but hampers overall growth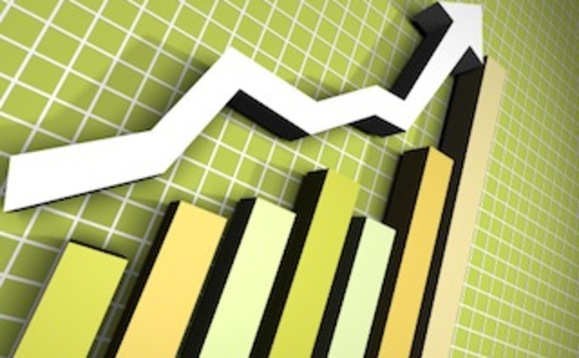 JLT Group's revenue growth for 2016 was slightly hampered by poor performance from its UK and Ireland employee benefits arm in the first half.
According to its preliminary results, the group ended the year with 9% growth in revenue to £1.3bn. This was mainly driven by 13% revenue growth in its reinsurance business, and 16% growth of its international employee benefits arm.
However, its UK and Ireland employee benefits arm generated total revenue of £74.9m in H1, compared to £85m in H1 2015, leading to a 4% reduction in growth for the year.
The company blamed this on the government banning commission-related revenues in 2013, which caused a "muted demand", and led to it losing an estimated £5m of business.
Nevertheless, total revenue for the UK and Irish business over the year was only slightly down from 2015, at £160m compared to £167.4m the year before. This was largely thanks to a rebound in business, which saw H2 revenue hit £85.1m, up from £82.4m in 2015.
The firm added a major restructuring exercise, in order to provide a "flatter, more client-centric structure", had successfully reduced its costs by £9m in 2016, and is on track to deliver £14m savings each year.
JLT added it expects its organic revenue growth to improve over 2017 and, coupled with the restructuring savings, a trading profit margin of 15% will be achieved by 2018.
Group chief executive Dominic Burke said the firm was confident it would continue to grow.
"JLT has delivered a good set of financial results in 2016, particularly when set against the continued challenging trading environment," he said. "The group entered 2017 in good shape, with momentum and confidence that JLT is well-positioned to deliver organic revenue growth more in-line with historical rates.
"I am proud of the achievements and progress we made in 2016 across all of our business. The resilience we showed last year positions us very well for further growth."
The group said it had also benefitted from sterling's devaluation following Britain's vote to leave the European Union last June, providing it with an estimated £22.2m at underlying profit before tax level.
DB scheme
The firm also noted a 55% increase in the deficit of its UK defined benefit (DB) pension scheme. As of 31 December 2016, the scheme had a deficit of £184m on the IAS 19 accounting measure, as opposed to £119m on the same date in 2015.
Liabilities totalled £674m, up from £576m, while assets increased from £457m to £490m. Consequently, the funding position of the scheme dropped from 79% to 73% over the 12 months.
Back to Top