PIC invests additional £40m in social housing
Pension Insurance Corporation (PIC) has invested £40m with Halton Housing to finance affordable property developments across the UK.
The specialist insurer said the long-dated, senior secured debt issue will be used to finance Halton's plans to deliver more affordable housing as well as to repay maturing debt. It said the funds would...
LGPS Central has launched its £680m multi-asset credit (MAC) fund with initial buy-in from four local authority partner funds.
Defined benefit (DB) pension transfer values recovered by about a third last month after February's sharp fall, according to figures from XPS Pensions Group.
Willis Towers Watson has committed its delegated investment portfolios to net zero by 2050, with at least a 50% reduction by 2030.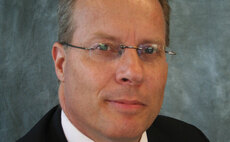 Roger Mattingly discusses how trustees can manage their ESG obligations
Back to Top