High Court: Trustees cannot rely on PPF safety net when taking decisions
UK - The High Court has ruled trustees cannot rely on the safety net afforded by the Pension Protection Fund when taking decisions.
Lawyers said the case - Independent Trustee Services Limited v Hope and Others - had significant public policy implications and would affect the way in which trustees make decisions. Taylor Wessing...
LGPS Central has launched its £680m multi-asset credit (MAC) fund with initial buy-in from four local authority partner funds.
Willis Towers Watson has committed its delegated investment portfolios to net zero by 2050, with at least a 50% reduction by 2030.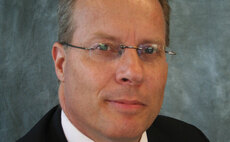 Roger Mattingly discusses how trustees can manage their ESG obligations
Robin Ellison questions whether more regulations are really the best way to protect the public
Back to Top