LGIM and People's Pension ease AE burden with integrated platform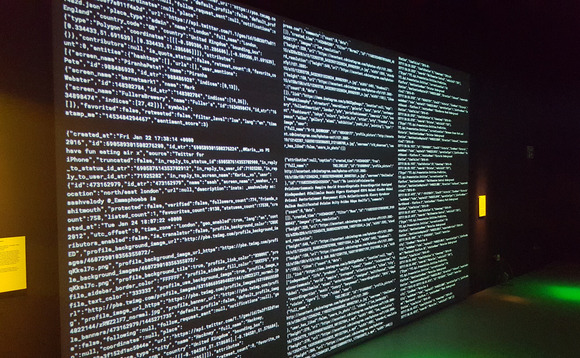 Legal and General Investment Management (LGIM) and The People's Pension have drastically reduced the time it takes to transfer members' data for auto-enrolment (AE) through integration platform Pensionsync.
The system integrates the supplier and receiver of the data in one automated process and bypasses the traditional way of uploading CSV files manually.
Accountancy firm Armstrong Watson was the first to send client data to schemes provided by LGIM and The People's Pension using the automated data transfer system which was designed by Systemsync solutions.
Speaking to PP, Systemsync chief executive Will Lovegrove said providers, accountancy firms and payroll bureaus were under massive pressure to stage small employers.
The first transfer involved helping LGIM open around dozen schemes (Amstrong Watson helped them open the schemes) with up to 70 in the pipeline. These schemes then received data for contributions and new joiners within three to four days using Pensionsync, which was embedded within Armstrong Watson's Bond Payrite payroll software product.
LGIM SME development manager workplace DC pensions Alain Caplan said: "Automated data transfer will play a key role in helping manage the huge number of employers staging over the next few years. Solutions like this allow us to take on the increased demand effectively and retain our low cost charging structure for all shapes and sizes of employers."
The second transfer of data went to People's Pension which received a similar batch of data a day later.
The People's Pension director of business development Roy Porter said: "AE is a massive challenge for employers, especially small employers, but is equally a challenge for the people who already support them to run their businesses - their accountants and payroll bureaux. We look forward to making life easier for our customers thanks to Pensionsync."
Lovegrove added: "It was a very exciting moment for us. We recognise the small schemes do not have internal payroll staff. A lot of our technology strategy is providing tools to the providers, payroll bureaux and accountancy firms. The net result is it removes the effort of the businesses upload the data."
Pension providers had to invest in data automation and intermediary model had to be developed as "phenomenal economic forces backed by legislation" were putting pressure on the industry, he added.
The National Employment Savings Trust (NEST) and Smart Pensions would "turn on" their systems within a couple of weeks, he continued.
Aviva and Now Pensions were also integrating Pensionsync into their systems and were expected to go live in the summer.

Between these six providers Lovegrove estimated Pensionsync will cater for around 99% of the future AE market for smaller employers.
Up to 1.8m small businesses are expected to stage over the next three years.
The industry was made aware of Pensionsync last May.
More on Admin / Technology
Back to Top