A national DB scheme would be a 'recipe for chaos', industry says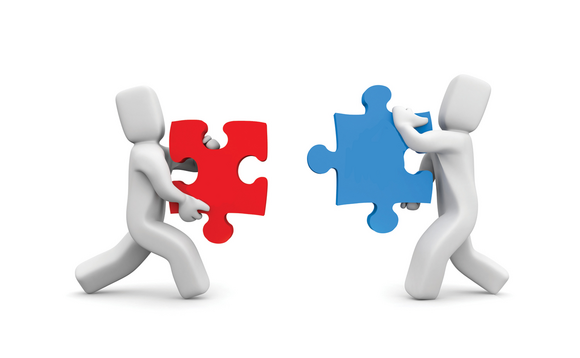 A supermajority of pensions buzz respondents rebuked a suggestion that all defined benefit (DB) schemes should be merged into one.
This week's 102 respondents were also asked if transaction costs should be included in the 0.75% charge cap, and whether there was enough competition in the investment consultant market.
The suggestion of a national defined benefit (DB) scheme has been rejected by an overwhelming number of Pensions Buzz respondents.
Writing in PP, Tower Hamlets Pension Board union representative John Gray had argued opening up the local government pension scheme (LGPS) and perhaps merging it with the Pension Protection Fund (PPF) and private sector schemes could achieve efficiencies and economies of scale.
Yet, 90% of respondents said it was a "recipe for chaos" or "disaster".
Another added: "And create a multi trillion pound investment fund that will find it almost impossible to do any trading without skewing the market completely? Sounds like a great idea in theory but in practice it is just stupid."
Another said it was a "dangerous idea as it ignores complexities of funding, covenant and reasonable investment, plus places vast assets in the hands of politicians".
Of the 6% who agreed, one said: "As long as employers still had the obligation to pay their way and not leave deficits for everyone else."
Just 4% were unsure.
A majority (62%) of respondents agreed that the charge cap should include transaction costs. One respondent said: "Transaction costs should be reported separately from ongoing charges, but a default fund should be able to contain both within 75 basis points."
A further respondent said there is "no excuse for them to exceed that. Indeed default funds should have a much lower cost".
"When I buy a car, I do not have to pay an extra fee later to cover the cost of the tyres," another added.
One of the 23% who disagreed said the industry should await the results of ongoing consultations in the area.
"Let's see how the reporting of transaction costs and the Financial Conduct Authority's market review come out first and then design approach around actual findings," they said.
One respondent commented: "Transaction costs should simply be reported as a separate item with explanatory notes".
Another said it would be a "ludicrous over-complication".
Of the 15% who were unsure, one said: "the law of unintended consequences seems certain to strike."
The greatest proportion of respondents (42%) agreed with the Financial Conduct Authority's (FCA) argument that there is not enough competition in the investment consultant market.
A number referenced the "big three" which account for around 60% of the market - Mercer, Aon Hewitt and Willis Towers Watson - and a package of reforms they have jointly suggested to the watchdog.
One said: "The fact that the 'big three' are making a confidential submission does not fill one with confidence."
Another commented: "A pure advisory market should be very competitive and easy to enter."
"There is too much 'groupthink' in the marketplace which reduces competition," one added.
Just over a third (35%) were unsure, with one stating they "couldn't care less" and asking if the FCA had other things to consider.
Another said the problem was accountability rather than lack of competition: "There is not enough accountability in the investment consultant market. Will it really help to have more players if they also refuse to stand by the advice they give?"
Of the 23% who said no, one stated: "Trustees have proved very risk-averse in adopting even the best of new entrants to this market. The problem is over-caution."
The largest proportion of respondents (38%) disagreed with the need for a funder of last resort, with some also arguing that consolidation of master trusts is not necessary.
One such respondent commented: "Why should 'an orderly consolidation' be in any way desirable?"
Another questioned: "How many more layers of protection do we really need?"
"Master trusts are run as businesses, not charities," a further said. "They should be able to look after themselves."
A slightly smaller number of respondents (37%) were unsure of the suggestion. One also added their voice to question the benefits of consolidation.
"I have yet to see a persuasive argument as to why the master trust market needs consolidation," they said. "Consolidation invariably reduces choice no matter what it is and that is not beneficial."
Of the quarter of respondents who agreed with the proposal, one said: "This question should have been considered when every Tom, Dick and Harry was setting up a master trust. [We] need all master trust owners to pay into an insurance fund."
A majority of respondents (59%) argued voting at companies' annual general meetings (AGMs) is the best way to improve their response to environmental, social and governance (ESG) issues.
One said: "Engaging with the company is the best way to drive improvement", while another said grassroots campaigns are the correct approach.
"Things only start to change when the grassroots really stir the pot at an AGM and upset the cosiness," they commented. "The main problem is apathy. Most people think that it is not worth going to an AGM as nothing will change."
Almost a quarter (24%) said something else would be the best approach, although a number questioned whether schemes should care about ESG issues.
"The question assumes boosting ESG in companies which schemes are invested in is a good thing," one such respondent said. "I would beg to differ."
A further added investor activity would not result in change, arguing parliamentary intervention was needed.
Just 10% believed full divestment was the way forward, while 7% agreed that under-weighting companies with poor performance on ESG issues is the right approach.
The weekly tracker fell this week to -3.00.
Of the 102 respondents, 37% said it was neither likely nor unlikely that investments would be at a higher value in six months. Another 22% said it was likely, while 26% said it was unlikely.
To read the results in full, click here.
Back to Top