Buy-ins and buyouts top £10bn for third year in row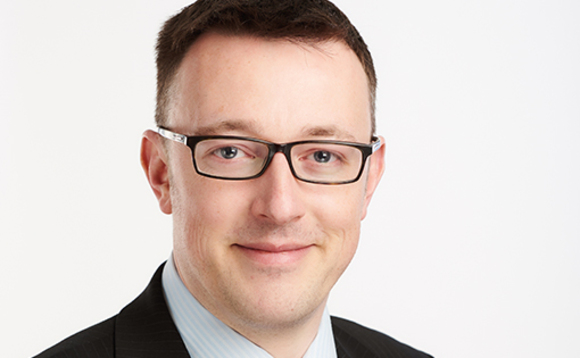 De-risking deals hit £10.2bn last year thanks to a busy second half as concerns over Solvency II waned, according to Lane Clark & Peacock (LCP).
Although the figure is down on 2015, when deals hit £12.2bn due to a last-minute flurry before Solvency II requirements were implemented, the figure means 2016 was the third year in a row for deals to total more than £10bn.
Legal & General (L&G) stole the crown, transacting more than £3bn of deals and representing a third of all agreements, while a last-minute transaction by Phoenix Life with its own pension scheme saw it jump into third place.
Most deals were untaken in the second half of the year, with just over £7.5bn being agreed between insurers and trustees.
The single largest deal was Phoenix Life's buy-in with its own scheme, although the ICI Pension Fund saw the largest volume of deals totalling £2.7bn.
Adding in the £9bn transfer of Aegon's legacy annuity book to Rothesay Life and L&G brings the total annuity deals to nearly £20bn.
LCP's figures are based on data released by the insurance companies in their annual reports for 2016.
LCP partner Charlie Finch said Solvency II and the EU referendum both had a marked impact.
"The market hit over £10bn for the third year running," he said. "It's fair to say that people thought 2016 was going to be a quieter year as Solvency II bedded down. A lot of transactions were brought forward to 2015, so the first half of 2016 was very quiet.
"After the EU referendum, the level of activity accelerated and we are seeing that continue into 2017."
He added the first quarter of 2017 had been busy, citing a number of deals such as the £250m Cancer Research buy-in with Canada Life.
"All the ingredients are there for the market to hit £15bn this year," he continued. "We now have Solvency II bedded down and any questions about that out of the way.
"There's a lot of continued uncertainty in companies about pensions risk, and the desire to manage and take steps to transfer it whenever possible. Over time, pension schemes are steadily maturing and that's going to increase the appetite to de-risk and transfer liabilities to insurance companies."
24 of the buy-ins and buyouts were transactions totalling over £100m.
Earlier this month, Aon Hewitt noted the timing and pricing of de-risking transactions had shifted, which it stated was due to Solvency II regulations. It said more deals were now taking place at the beginning of the year, compared to a usual "last minute frenzy" in December.
Back to Top