EXCLUSIVE: Smart Pension plans pension top-ups while shopping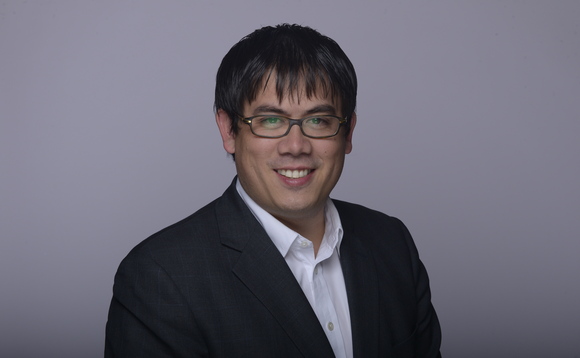 Smart Pension is seeking to introduce a mechanism whereby its savers can add to their pension pot when making purchases online or the high street.
The auto-enrolment (AE) provider and financial technology firm is looking for ways to increase engagement and savings when the roll-out of AE is completed, building on its technology expertise.
The set-up, which the firm hopes will begin through 2018, would be dependent on negotiations with high-street and online retailers. However, Smart Pension reckons its growing customer base as AE staging wraps up will boost its potential to find deals.
Speaking to PP, co-founder and chief executive Andrew Evans said the proposition would be aimed at its younger member cohort, who will need to be encouraged to save in different ways.
"We're aware that, for the over-55s, a full savings proposition is exactly what is probably required and, for the under-30s, it's a very different conversation," he said. "It's not going to be necessarily always through that savings mentality.
"What if you can get a deal on utility or benefits or anything, and then you can actually take that benefit and ensure that forms part of savings?"
Evans believes Smart Pension's growing customer base will provide it with the podium to negotiate deals with retailers, which it then includes as part of its aggregated platform for customers.
For example, Evans explained, if Smart Pension agreed a £50 discount on a television and a saver accessed that deal, the £50 saving would be nudged into the saver's pension rather than staying in their pocket.
The proposition could be opened up across a range of products, Evans explained, but it would be important to truly understand customers, their wants and their needs.
"What we're trying to do is to start to think about people going about their everyday lives and still having that opportunity to save for the future."
Stating the idea perhaps sounds "Del Boy-like", Evans added opportunities arise from tapping into savers' everyday lives.
"I would say there must be opportunities in an aggregated platform for our members to provide things which are a benefit to our members, which allows them to start saving in their pension pot without them even making active savings decisions.
"We are looking at it from a behavioural nudge point of view which is, if they're going to conduct their lives anyway, can we tap into that to give them opportunities to save in a different way."
He said it was vital the industry embraces such innovation.
"For the market as a whole, it has to be seen as providing value to the members," he continued. "If you are only there to do something relative basic - just ensuring you create the functionality to deliver on the legislation - then this will become an unloved industry.
"It doesn't need to be that way because it has the opportunity to engage with every single person in the UK who is working, and that creates an enormous opportunity to help people understand financial literature, educate themselves, and get themselves into a position where they can have better retirement outcomes and a better life.
"It's hugely important that the industry - not just Smart Pension - takes that very seriously."
More on Defined Contribution
Back to Top