DC investment costs to be published as trustees face £50,000 fine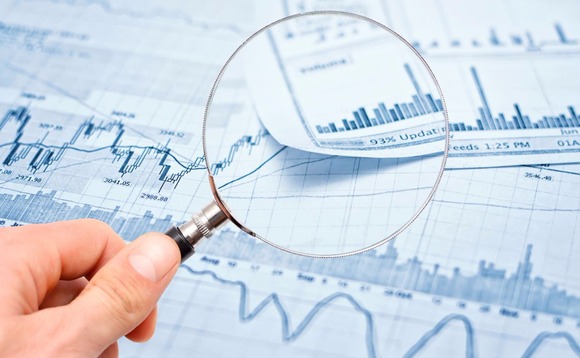 Defined contribution (DC) occupational schemes will be forced to disclose to members costs and charges associated with investing their retirement pots, the government has announced.
The Department for Work and Pensions (DWP) said trust-based schemes, including master trusts, will need to publish the information from April 2018.
Under the plans, around 10 million members of DC schemes would benefit from the move, the department estimated in its consultation on the proposals.
Schemes will be told to disclose cost and charge information to members, beneficiaries and recognised trade unions for all investment options available to members on an annual basis.
This would also need to include the compounding effect of such charges, and should be made available online for the general public with a link to that information provided in a member's annual benefit statement.
Trustee boards which fail to comply with the requirements will face a fine of up to £50,000, which would be enforced by The Pensions Regulator in line with its existing rules relating to chair's statements.
The government hopes such disclosure would enable members to compare value for money between providers.
The move comes after the Financial Conduct Authority (FCA) last month said it would mandate firms overseeing DC assets to provide transaction cost information to trustees, when requested, from 3 January 2018.
The consultation document states: "The timing is now right to look at how members of DC occupational pension schemes can benefit from renewed vigour the wider industry is giving to this topic."
Secretary of state for work and pensions David Gauke said providing costs and charges information would improve a member's sense of personal ownership of their pot.
"The government is beginning to address a fundamental imbalance that exists in the pensions industry," he said. "For too long savers have been in the dark about where their pension is invested, what they are paying for, and why they are paying for it.
"I want people to have a strong sense of personal ownership over their pension savings. These proposals do just that and will open the industry. By giving people the tools to better understand their options and compare value for money, I believe we are creating a generation of smarter, more informed savers."
It also follows the publication of the DWP's annual pension charges survey, which found 98% of eligible members are at or below the 75 basis points (bps) default fund charge cap.
On average, trust-based schemes had ongoing charges totalling 38 bps, while master trust members faced ongoing charges of 48 bps.
'Welcome news'
The Pensions Advisory Service chief executive Michelle Cracknell said the proposed disclosure rules were essential "to build the trust" of members in pensions.
"Making informed decisions relies on having the right information," she said. "The announcement by DWP on disclosure of pension charges and investments is another piece of the jigsaw that readily provides the information that empowers members to make decisions that will create better outcomes."
The People's Pension director of policy Darren Philp also welcomed the proposal, but called on the government to make further changes to costs and charges.
"This is welcome news. Transparency in transaction costs is crucial in helping consumers assess value for money, and it's important that this information is scrutinised as part of effective governance," he said.
"While the announcement is welcome, the government should go a step further and include transaction costs under the charge cap for auto-enrolment schemes, where trustees would have to explain if the cap were breached due to transaction costs."
The master trust last month published a full breakdown of implicit and explicit costs related to its default fund, becoming the first DC provider to do so.
Royal London director of policy and former pensions minister Sir Steve Webb added: "Well-run schemes should have nothing to fear from greater transparency on costs and charges. Trustees and governance committees will welcome additional information which will help them to ensure that their members' money is invested in a way which delivers maximum value-for-money."
In the consultation, the DWP said it would consider expanding the disclosure requirements, or similar rules, to contract-based schemes depending on the FCA's proposed action, which is expected next year.
It said it would also consider the rules for defined benefit schemes in its white paper, which is expected by the end of February 2018.
The DWP's consultation will close on 6 December.
More on Defined Contribution
Back to Top