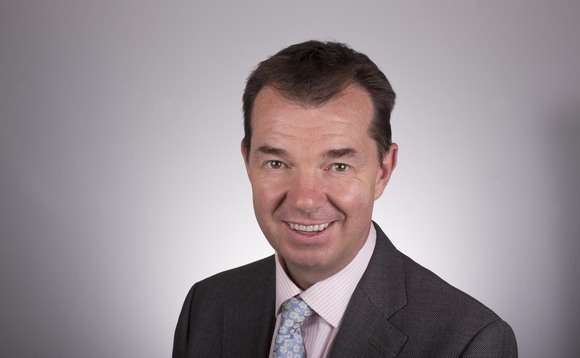 The government will not change the level or scope of the charge cap on auto-enrolment (AE) schemes, Guy Opperman has confirmed.
In a written statement to Parliament, the pensions and financial inclusion minister said "we do not feel now is the right time" to make any changes to the cap which "is working broadly as intended".
Nevertheless, the Department for Work and Pensions (DWP) does expect "a much clearer case for change" to be apparent at the next review in 2020, using evidence gained from the recently announced mandatory publication of costs and charges in defined contribution (DC) schemes.
Opperman wrote the regime will enable trustees, independent governance committees and members to "monitor and evaluate" whether these costs are value for money.
"We believe that it is vital to get disclosure right before deciding on whether a cap on transaction costs is appropriate," he wrote.
"We will actively monitor the situation, by reviewing the information which trustees of DC schemes will be required to publish from April 2018, and which providers will publish in due course, to monitor whether the downward trend in charges is continuing.
"That will also inform our next review. In 2020 we intend to examine the level and scope of the charge cap, as well as permitted charging structures, to see whether a change is needed to protect members. This will also allow us to evaluate the effects of the next stage of AE and the new master trust and transaction costs regimes.
"While we are not pre-judging the decision, we expect there to be a much clearer case for change in 2020."
The move is despite some having previous called for some or all transaction costs to be brought within the charge cap, an issue the government's review of AE was also said to be considering.
Shadow pensions minister Alex Cunningham said the government had "refused to take the side of the average pension saver".
"It cannot be right that expensive costs and charges are being applied to meagre pension pots - we need these charges to go lower," he said. "What we see instead is a Government in chaos, kicking important decisions into the long grass."
Yet, maintaining the status quo was welcomed by Royal London director of policy and former pensions minister Sir Steve Webb, who said it was a "balanced decision".
"The charge cap was only introduced a few years ago and sought to strike a balance between protecting members against excessive charges while allowing for diversity amongst pension providers and avoiding a 'race to the bottom'," he said.
"In practice, many millions of workers already face charges well below the charge cap, and AE remains a hugely attractive way of saving for retirement.
"With employee contributions benefiting from tax relief and often matched by employer contributions, the current system is providing good value for money for the vast majority of pensions savers."