Watchdog fines Now Pensions trustee £70,000; imposes deadline to fix administrative issues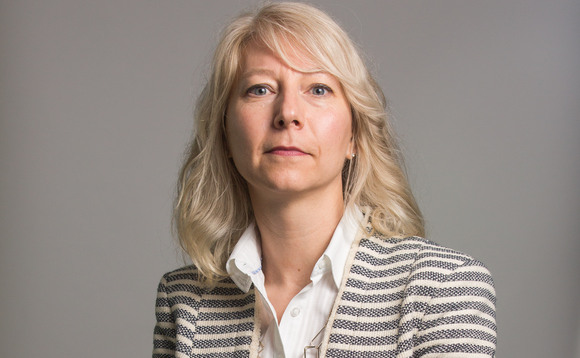 The trustee of master trust Now Pensions has been fined and given a set of stringent deadlines to fix long-running pension scheme issues, The Pensions Regulator (TPR) announced today.
The master trust will be required to act and resolve its persistent failings, which have occurred over a number of years, and have led to some members' savings not being collected from employers and invested.
Now Pension Trustee has been fined £70,000 for its failings, and had been issued with an improvement notice. A third-party notice has also been issued to the trust manager, Now Pensions.
Speaking on TPR's decision, executive director of frontline regulation Nicola Parish (pictured), said: "This package of measures, together with those voluntarily taken by the trustee, should ensure that the issues with Now Pensions which have persisted for so long are finally resolved.
"We will continue to monitor progress and will issue further fines if necessary to ensure that the trustee and Now: Pensions focus on resolving the issues as swiftly as possible.
"Trustees, sponsors and administrators should be in no doubt that we will act if we are concerned about the way schemes are being run."
If the new measures are not completed on time, TPR said it will look to impose further measures and fines.
Now Pensions interim chief executive officer Troy Clutterbuck apologised for the delays to clients processing pension contributions.
Commenting on the announcement, he said: "We've been working closely with [TPR] on the steps detailed in the improvement notice and third-party notice and have made significant progress. I'm pleased to say that the vast majority of schemes are now up to date.
"Work continues on a small percentage of larger and more complex schemes and these will be updated by April - the deadline set by the regulator."
NOW: Pension chair of trustees Nigel Waterson said: "I want to emphasise that all money we've received is completely safe.
"We've analysed each and every member record and if a member has experienced a delay, we will make sure we put them back in the same position they would have been in had their contributions been processed in a timely manner."
According to the master trust, the delays processing contributions was a systems issue after it received inaccurate, incomplete or missing payroll data from employers.
To prevent these issues from recurring, Clutterbuck said the pension fund has reviewed and improved its processes and controls, and has invested more than £4m into its auto-enrolment (AE) system called the Now Pensions Gateway.
"Over 85% of our clients are already on… all remaining clients will be moved onto this system by April and it is working extremely well," he said.
Clutterbuck also added: "As one of the largest AE providers, we remain very much open for business. We will continue to play a key role in safeguarding the success of the policy so that it delivers on its promise of providing millions more people with a better retirement."
In February 2017, with the consent of the trustee, TPR required the trustee to commission an independent skilled person's report into the scheme's ongoing issues. Following the issue of the report last June, TPR continued to monitor both the trustee and the trust manager to ensure adequate steps were taken to address issues.
However, in November the watchdog fined the trustee £50,000 for failing to ensure that all employee and employer contributions were collected and invested promptly over the period from 6 April 2015 to 8 August 2017, and a further £20,000 in January 2018 for failing to keep some members properly informed.
These fines have now been levied and are to be paid by Now Pensions and will not come out of pension scheme members' funds.
In July 2017, Now Pensions voluntarily removed itself from the master trust assurance list for AE providers, after a discussion with TPR over its contribution issues.
More on Law and Regulation
Back to Top