Pension funds could make 'greatest contribution' towards tackling climate change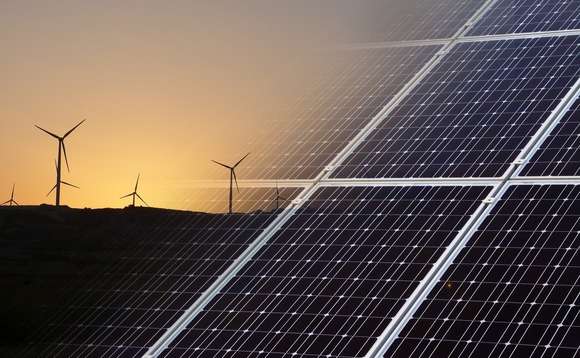 Schemes could have the biggest impact when it comes to tackling climate change and company boards should embrace low carbon transition, says Legal & General Investment Management (LGIM).
In its Corporate Governance report Active Ownership published 17 April, the investment manager with $1trn (£0.7trn) assets under management warned it would vote against company boards which fail to embrace the transition to a low carbon economy. It also called on companies to outline the potential impact on their business of a rise in temperatures above two degrees Celsius - the target set by the Paris climate accord.
According to LGIM, pension funds can make the biggest contributions towards tackling climate change. The report said: "Pension schemes who own millions or even billions of assets, want to know: what should we do? These are the people who can help make a huge difference over the coming decades… and they are already reallocating their capital at a rate that will influence business decisions."
LGIM director of corporate governance Sacha Sadan said "our clients are increasingly asking us about a broader range of topics, which has helped us to enhance our approach and to put emerging issues on the agenda."
"Due to the media spotlight on failures in corporate stewardship, it can seem as though many companies are not doing a good job addressing environmental, social and governance (ESG) related matters.
"In fact, the vast majority of companies are making significant progress - we simply believe there is more to be done. The same is true of asset managers," she continued. "We, too, need to intensify our efforts to help deliver long-term value for clients by actively engaging with companies and regulators."
Companies that contribute to climate change, it continued, will have to adapt their businesses for a low-carbon future, or risk destroying shareholder value.
For the first time there is now broad consensus in the investment community that ESG issues matter, commented Hermes Investment Management head of responsibility Leon Kamhi.
"[ESG issues] matter both to investment returns and responsibility of pension funds and the asset managers they appoint to act as good stewards."
However, he said putting this in practice is another matter. "Some asset managers are taking the lead carrying out relevant fundamental analysis and engagement but there is still a lot of box ticking as others jump onto the bandwagon.
"Effective investor stewardship covering financial, strategic as well as ESG issues is critical for the investment industry to demonstrate it is supporting the creation of wealth for beneficiaries. Properly integrating stewardship and ESG is the investment industry's social licence to operate."
Back to Top