Pension-dodging 'phoenix' company bosses face disqualification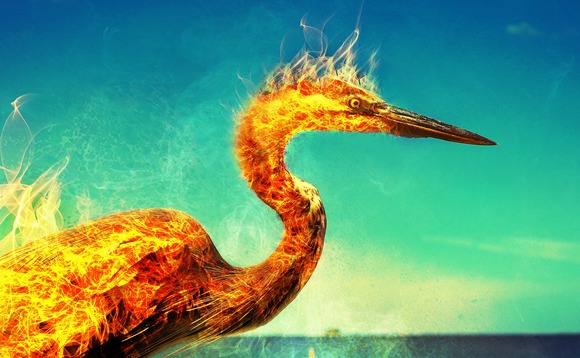 Company bosses who deliberately dissolve their company to avoid paying pension contributions could be hit with disqualification under government plans.
The Department for Business, Energy and Industrial Strategy (BEIS) said directors will face fines or investigations where they shut down companies to dodge paying obligations to creditors or staff, before then launching a nearly-identical company with a new name.
The process, known as 'phoenixing', can see the pension scheme sent into the Pension Protection Fund (PPF), with members facing cuts to their benefits. Many phoenix companies arise out of pre-pack administrations and, by April 2017, around 17% of schemes in the PPF had entered after their sponsors had undergone PPAs.
Now, the Insolvency Service will be given the powers to investigate, fine, and disqualify directors it suspects of using this process deliberately to avoid its pension obligations.
Minister for small business, consumers and corporate responsibility Kelly Tolhurst said while the "vast majority" of companies are run responsibly, "some recent large-scale business failures have shown that a minority of directors are recklessly profiting from dissolved companies".
"This can't continue," she continued. "That is why we are upgrading our corporate governance to give new powers to authorities to investigate and hold responsible directors who attempt to shy away from their responsibilities, help protect workers and small suppliers, and ensure the UK remains a great place to work, invest and do business."
Also under the plans, company boards will be required to explain to shareholders how dividends can be afforded alongside other financial commitments, including pension schemes.
The Investment Association (IA) will be tasked with investigating to see if action is needed to ensure shareholders are given an annual vote on dividends, noting an increase in the use of interim dividends which do not require shareholder approval.
BEIS will also introduce rules allowing companies more time to restructure or seek new investment, and enabling them to continue trading throughout the restructuring process, providing additional opportunity for pension scheme contributions to be paid.
This includes increasing the cap on ring-fenced funds for unsecured creditors - first introduced in 2003 at £600,000 - in line with inflation from the point of its inception, bringing it to around £800,000 by 31 March this year.
The department said the various measures would mean returns to pension funds are "likely to be higher".
Pensions and Lifetime Savings Association (PLSA) policy lead for investment and defined benefit Caroline Escott welcomed the proposals, particularly additional scrutiny of interim dividends.
"When a company is in financial difficulty and decisions need to be made, it's important the interests of all parties - including the pension scheme - are taken into account," she said. "We believe there is a clear relationship between good corporate governance and good outcomes for pension scheme members, and look forward to continuing to work with industry and policymakers on this issue."
Earlier this month, House of Fraser's pension schemes were tipped into PPF assessment as the company went into administration. While it was then bought by Sports Direct chief executive Mike Ashley, the purchase was via a pre-pack administration, with the pension obligations jettisoned.
The government is expected to set out more details on the proposals in the autumn.
More on Law and Regulation
Back to Top