Lifetime allowance to rise to £1.05m as inflation falls to 2.4%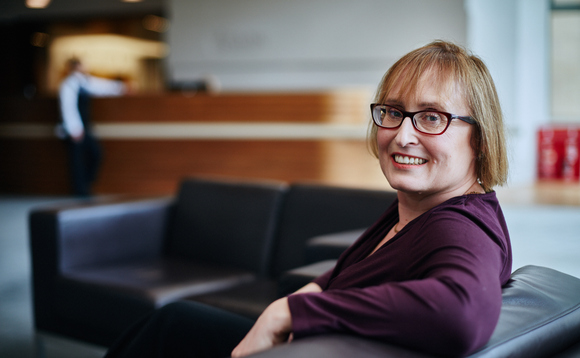 The lifetime allowance will rise to £1,054,800 from April next year as the Office for National Statistics (ONS) recorded inflation at 2.4% in the year to September.
The Consumer Prices Index (CPI) figure, published today, is used to uprate the allowance on an annual basis. Next April, it will grow by £24,800 from the current level of £1.03m.
Aegon head of pensions Kate Smith said the "relatively small change" could make a "big difference" for savers.
"The limit won't just affect the wealthiest," she said. "People on middle incomes who have been saving into a DB pension for a long time can also be caught by the tax hike that comes with surpassing the allowance.
"For people approaching this limit, therefore, financial advice is particularly important."
However, ahead of the government's Budget on 29 October, she noted speculation that the Treasury could reduce tax-free pension allowances.
"Let's hope this increase is not undone," she added.
As the inflation figure is below the 2.5% minimum increase safeguard in the triple lock for the new state pension, the state pension will now rise by the 2.6% average rate of increase in earnings recorded in July.
State pension recipients will see the annual flat-rate state pension increase in value by £221 next April, rising to £8,767.20, or a weekly payment of £168.60.
AJ Bell senior analyst Tom Selby said the figures would be a "welcome income boost" to millions of pensioners.
While it is a smaller increase than last year, when the state pension rose by 3%, or £249 a year, in line with CPI, Selby added this was "still not to be sniffed at".
"In the context of the triple lock, it's worth noting that the guarantee will cost the government nothing compared to the earnings and inflation 'double lock' some have proposed," he continued. "It is only in a low inflation, low earnings environment that the promise begins to bite."
The figures could boost pension saving rates, with employees experiencing a real increase in earnings - where earnings are increasing faster than inflation.
Smith added: "With inflation falling and trends showing increasing wage growth, households are offered some respite from the cost of living squeeze. If this trend continues, individuals should seriously consider how much of this additional income can be saved each month for later on in life."
More on Law and Regulation
Back to Top