PPF publishes three-year plan to manage volatility and boost member satisfaction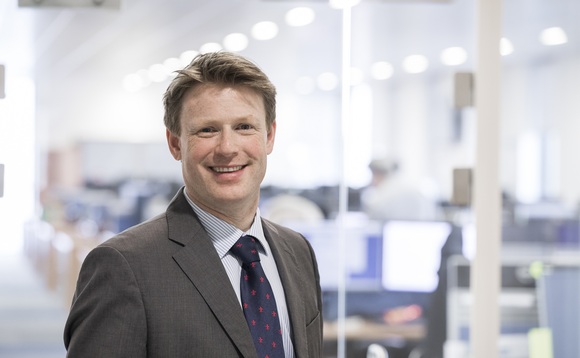 The Pension Protection Fund (PPF) has published its first three-year strategic plan in a bid to provide more thematic and transparent thinking about its longer-term thinking.
The plan, issued yesterday (9 April), outlines five key areas of focus for the lifeboat fund over the three years to 2022: sustainable funding in volatile times; built for innovation; brilliant service for members and schemes; the best of financial and public services culture; and, clear value for money.
The PPF has an ambition to provide secure benefits during a particularly volatile market - as demonstrated in the fluctuation of the fund's monthly defined benefit (DB) funding index - as well as setting industry standards.
Speaking exclusively to PP, PPF chief executive Oliver Morley said that, while "it is not our intent to grow", the organisation needs to cope with its continued expansion.
"For the first time, we are actually setting out a longer-term view as to what the PPF should be doing," he said. "We are addressing the change we need to become a more mature organisation, one which has to operate at scale.
"With £30bn in assets, we're starting to look really quite significant as an asset manager and therefore we should very much be providing best practice.
"And then, when it comes to scale with members - over the next three years, we'll be approaching half a million - you really do need to have your organisations running efficiently and effectively, so it's about that transition for us."
The lifeboat fund has, for the first time, separated its strategic plan and business plan, the former of which will be longer-term and "aspirational", and the latter, shorter-term and "measurable".
The document has a strong focus on delivering better service to members, and there is an aim to develop better digital services. These include a recently-refreshed website, a mobile application, web chat, and PPF staff guiding members through their website in real-time where needed.
Morley explained the plan has been put together after consultation with customers and levy-payer, in a "more open way".
He noted the PPF has put together a "streamlined process" for absorbing members.
"It's not a trivial thing to do, but certainly, we are focused on making sure members of schemes in assessment are completely aware of what's going on and that change is really well communicated and they can understand the timescales to transition to the PPF."
The organisation has stepped up its use of social media and is particularly using Facebook to communicate with members when schemes enter assessment.
Over the last year, the fund has recorded a 97% customer satisfaction rating, something Morley described as "stunning".
For schemes, the PPF is trying to "make absolutely sure" there is "as seamless a process of paying the levy" as possible.
"We collect money very effectively from schemes, which is absolutely how members and the wider public would want it to be," Morley added. "But we also want to make sure that is as burden-free as possible; something that people can do without creating massive transactional costs."
Central to the PPF's plan, however, is a need to restore trust in pensions with members who have just seen their sponsor fail and their benefits, most likely, cut.
"That's why it's so important we have this clarity financially," Morley said. "In some ways, I want a member who comes to us have this kind of sigh of relief. They've come to a safe harbour.
"The PPF should be an environment where they feel incredibly reassured for the long-term; they will be able to collect the benefits that are due to them.
"That's why we have to be really prudent and that's why we have to make sure that we do provide good service - it just wouldn't be fair on members if we didn't."
More on Law and Regulation
Back to Top