FCA to implement compulsory investment pathways for non-advised drawdown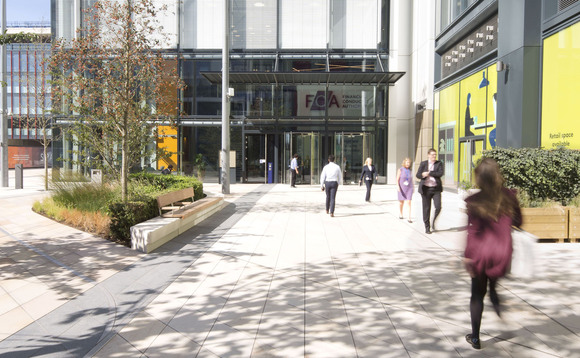 Defined contribution (DC) drawdown providers will have to offer non-advised consumers investment pathways from August 2020, the Financial Conduct Authority (FCA) says.
In the final rules and guidance for its Retirement Outcomes Review released this morning (30 July), the FCA said that consumers entering drawdown, or transferring assets already in drawdown to a new provider, without taking advice must be presented with four options for how they might want to use their pot.
However, there will be easement for smaller providers - those with less than 500 members entering drawdown each year - who will have to present the investment pathways, but will not be required to offer solutions themselves.
Furthermore, providers must ensure that non-advised consumers entering drawdown invest wholly or predominantly in cash only if they have taken an active decision to do so. They must also give warnings to those consumers who decide to invest in cash, as well as those already in cash.
It also noted that pension providers must give consumers in decumulation annual information on the costs and charges, expressed as a single pounds and pence figure.
Meanwhile, drawdown consumers will not be invested in cash or cash-like assets unless they have made an informed choice to do so, and charges will be presented in a way that helps them to understand the charges they are paying.
The paper also referred to the FCA's work on Independent Governance Committees (IGCs), after its consultation - which closed on 15 May - and proposed to extend the rules to offer investment pathways to such schemes also. The FCA said it plans to publish its final rules on this in a policy statement in Q4.
Just Group communications director Stephen Lowe said the implementation of investment pathways offers another "protective blanket" for consumers entering drawdown without taking advice, and that transparency around costs and charges will also benefit members.
He added: "However, these new rules continue to treat the symptoms rather than the cause of the problems many consumers face when accessing their pension savings without advice.
"The Financial Guidance and Claims Act mandated everyone must receive independent and impartial guidance before accessing their pension savings - unless they opt out. The FCA is now tasked with determining the opt-out process and it must ensure that it is an 'active' rather than a 'passive' decision.
"While many argue this might cause friction for consumers, this is no bad thing as consumers juggle irreversible and complex decisions with their lifetime savings."
He concluded that implanting the act will be "the biggest regulatory step since the introduction of the pension freedoms as it gets right to the heart of the problem and should improve the lives of millions".
The FCA also today announced it is consulting on plans to ban contingent charging on defined benefit transfer advice for the second time in less than a year.
The final rules and guidance follow industry demand for innovation in the at-retirement space. This includes the Pensions and Lifetime Savings Association, which set out a blueprint for retirement income targets in its Hitting the Target report.
Some providers are already offering drawdown products, such as Smart Pension and Legal and General which unveiled a prototype of their product last year to offer members 'four pot' options: active years, later life, rainy day and inheritance.
The FCA's proposed drawdown objectives

The FCA has proposed that consumers should be presented with the following objectives to help them pick a pathway solution:
Option 1: I have no plans to touch my money in the next 5 years
Option 2: I plan to use my money to set up a guaranteed income (annuity) within the next 5 years
Option 3: I plan to start taking my money as a long-term income within the next 5 years
Option 4: I plan to take out all my money within the next 5 years
More on Defined Contribution
Back to Top