Tate & Lyle secures £930m buy-in with L&G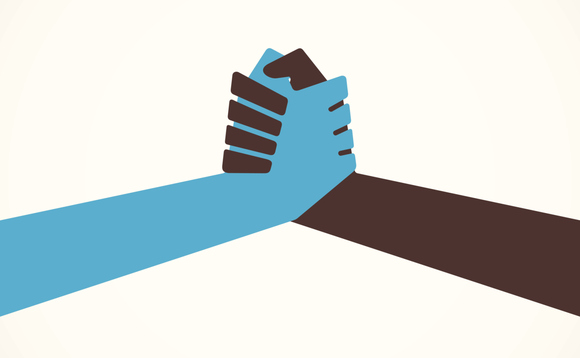 The Tate & Lyle Pension Scheme has completed a £930m full buy-in with Legal & General (L&G), insuring benefits for around 4,800 members.
The bulk annuity transaction is in addition to the food and beverage manufacturer's £350m buy-in in 2012, and together the deals cover the entitlements of 6,700 members.
The deal was completed in the second half of this year, and comprises part of L&G's total £7.2bn of bulk annuities so far this year.
The scheme was advised by LCP and Linklaters, while L&G was advised by Macfarlanes.
Law Debenture Pension Trust Corporation managing director Michael Chatterton, who acts as trustee chairman to the Tate & Lyle scheme, said: "This is great news for scheme members. We never imagined only a couple of years ago that there would be such an opportunity on the horizon.
"It is a fantastic conclusion to the de-risking plan that LCP helped us agree six years ago with the company, and provides a blueprint for other schemes working towards full insurance."
Tate & Lyle chief financial officer Imran Nawaz said the conclusion had been aided by "significant cash contributions".
He continued: "That funding, combined with excellent stewardship by the scheme's trustees, has resulted in a positive situation whereby the scheme can now be de-risked for the benefit of members and the company."
L&G Retirement Institutional chief executive Laura Mason also noted it would allow the company to focus on its wider business, with assets reinvested to support the wider UK economy.
LCP has now acted as lead adviser to around £10bn of bulk annuities announced so far this year, compared to around £22.3bn of total volumes.
Partner Clive Wellsteed said the deal had been secured "well ahead of schedule" and in "a hugely busy market".
He added: "It is transactions like this that are providing unstoppable momentum in the buy-in and buyout market with over £30bn of deals since this time last year. We expect a flurry of transactions to follow in Tate & Lyle's footsteps over the next few months."
See also: The biggest buy-ins and buyouts announced since 2007
Back to Top