Asda scheme completes £3.8bn full buy-in with Rothesay Life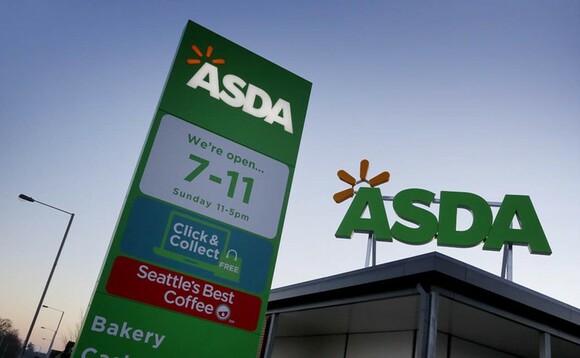 Almost £35bn of defined benefit (DB) liabilities have now been insured this year after yet another giant buy-in by the Asda Group Pension Scheme with Rothesay Life.
Asda's parent company, Walmart, said today it had secured £3.8bn of the Asda Group Pension Scheme's liabilities with the insurer. The deal covers the benefits of all 4,800 pensioner and 7,500 deferred members.
Conducted in anticipation of a buyout in late 2020 or early 2021, the transaction was enabled with an £800m one-off contribution from Asda.
Asda chief executive Roger Burnley said: "This transaction is an excellent outcome for our scheme members - and for Asda and Walmart.
"We have supported the scheme over many decades through significant cash contributions. That funding, combined with strong stewardship by the scheme's trustees, has resulted in the very positive situation where the scheme can now be transferred to an A-plus-rated insurance company, Rothesay Life, de-risking the scheme and providing long-term, sustainable support for its members."
Trustee chairman Richard Phillips the deal had been aided by "careful management by the Asda pension team and with the help of our advisers".
The deal is the latest in a growing line of multi-billion pound transactions this year, and is the joint second-largest buy-in on record. Within the past month alone, Rothesay Life has announced insurance deals for £15.1bn of liabilities, across four transactions, including the £4.7bn buyout of the GEC 1972 Plan, the largest transaction to date.
Rothesay Life managing director Tom Pearce said: "This transaction, with a very well-respected global brand, followed a rigorous selection process. The Asda trustees chose Rothesay Life because, as an annuity specialist, we were able to address the scheme's complexities and will provide long-term security and market-leading customer services for their pensioners."
Rothesay Life has insured £16.7bn of DB liabilities this year, just under half of the total £34.6bn volume announced so far. It adds to speculation that this year could breach the £40bn mark, vastly surpassing the £24bn total in last year's record-breaking market.
The scheme trustees were advised by Aon, Addleshaw Goddard, Cardano, and Lincoln Pensions, while Asda was advised by Allen and Overy, Bath Actuarial Consulting and PwC. Walmart was also advised by Bath Actuarial Consulting and PwC, as well as Slaughter and May; while Rothesay Life took advice from Travers Smith.
See also: The biggest buy-ins and buyouts
Back to Top