Carter & Parker scheme completes £9m buy-in with Canada Life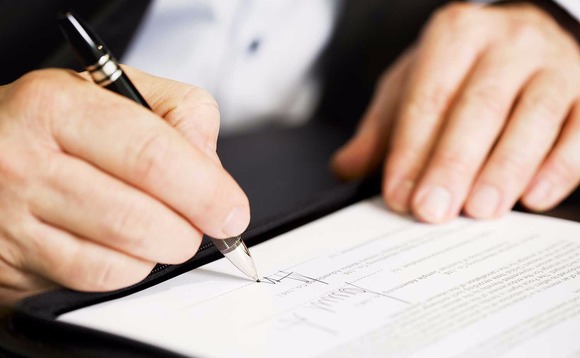 The Carter & Parker Limited Staff Retirement Benefits Plan (1975) has agreed a £9.3m bulk annuity deal with Canada Life.
The buy-in covers 68 pensioner members of Bradford-based Thomas B Ramsden and Co, which has been running for over 120 years.
The transaction was aided by advice from K3 Advisory, and it is the firm's first bulk annuity transaction working in partnership with client H&C Consulting Actuaries. A competitive auction process was held to secure the deal, with three insurers bidding for the business.
Canada Life has now transacted around £400m of bulk annuities this year, including a £176m buy-in with the Smiths Industries Pension Scheme.
Thomas B Ramsden managing director Austen Ramsden said: "The specialist knowledge that K3 was able to provide, alongside the clear direction and diligence from H&C, has allowed us to secure pensioner members' benefits below the level at which we were funding those liabilities, which I consider to be a real result."
K3 Advisory managing director Adam Davis added: "Historically, small schemes have not had access to the same resources, and therefore solutions, as their larger counterparts, making their situations much more challenging.
"This transaction demonstrates the best of what K3 is about, helping a small defined benefit (DB) pension scheme to not only access the bulk annuity market, but to drive excellent pricing akin to the level big schemes achieve without compromising on best member outcomes."
He said there was a "vibrant market for smaller schemes".
Canada Life managing director of annuities Ian Watson said: "We were delighted to work with Adam Davis and the team at K3 in securing their first transaction. K3 was professional to deal with and ensured the transaction executed efficiently. We look forward to supporting Adam and the team as they bring further such transactions to market."
The deal comes in a year dominated by mega bulk annuity transactions, with nine £1bn-plus agreements having been so far announced. Lane Clark and Peacock analysis published last month found there had been a 30% reduction in deals covering less than £100m of liabilities over the last five years.
This year, the market has so far insured around £37.5bn of DB scheme liabilities, with some predicting the final 2019 figures could hit £40bn.
Back to Top