Exclusive: IC Select launches service to measure impact and quality of investment advice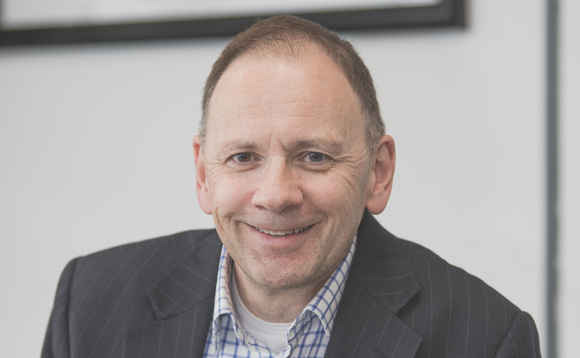 IC Select has launched an oversight service to empower trustees to challenge the quality and success of their investment advisers.
The firm said it had launched the product after "years of mediocrity in investment advice", while also responding to the Competition and Markets Authority (CMA) review of the market.
It has been created in a bid to enhance the ability of trustees to judge value for money and measure the performance of their advisers against strategic objectives, which all schemes using investment consultants must have established by 10 December.
The service will provide quantitative analysis of their providers' capability against a benchmark, positive and negative drivers of performance, a comparison against other funds, benchmarked fee data, and the effectiveness and comprehensiveness of quarterly reporting.
It will also provide qualitative information on the relationship between trustees and their advisers, communication, and broader support.
Speaking to PP, managing director Peter Dorward said: "Since 2007, we've seen the advent of fiduciary management and much more detailed, more significant, oversight of fiduciary managers on a regular basis.
"We're recognising, particularly, the development of strategic investment objectives - as mandated by the CMA - that actually from an advisory point of view, as well as a fiduciary management point of view, trustees need that level of detail."
He said the CMA order had been "a catalyst" for the firm to "make much more visible" its oversight work.
IC Select said the service would be "an independent, cost-effective framework".
Dorward continued: "The quantitative analysis is looking in much more depth at the impact of the advice trustees are being provided with, enabling them to compare that in its cleanest, or purest, sense with fiduciary managers' performance on an unconstrained basis."
He said it would also enable trustees to recognise the effects of constraints they have put on their investment and hedging strategies.
Noting that it has been a "struggle" for trustees to understand if they are receiving value for money, Dorward said: "We feel that what we're doing is taking the requirements for strategic objectives to the next step.
"We're making sure that the strategic objectives are laid out in a way that is clear for trustees to understand, aligned clearly and agreed with the investment advisers, but also have clear, realistic, attainable and measurable indicators that can be assessed on an annual basis."
Back to Top