Tapered allowance thresholds confirmed to rise by £90,000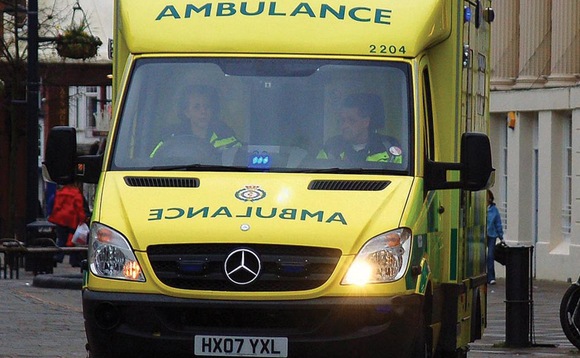 The government will raise the two tapered annual allowance thresholds by £90,000 in a bid to reduce the tax impact on high-earning NHS staff.
In the Spring Budget today (11 March), chancellor Rishi Sunak said the threshold income would rise from £110,000 to £200,000 from the 2020/21 financial year, meaning individuals earning below this level would not be affected. The annual allowance will then only begin to taper down for individuals with an "adjusted income" above £240,000.
The government said 98% of consultants and 96% of GPs would now be taken altogether out of the taper, which currently reduces the annual allowance by £1 for every £2 earned over £110,000.
However, the minimum level to which the annual allowance can taper down to will reduce from £10,000 to £4,000 from April. The Treasury said this would only affect individuals with total income over £300,000.
Prior proposals to offer greater lieu in pensions for senior clinicians in the NHS will no longer be taken forward.
The government estimated this would impact its tax receipts by around £2.2bn by 2024/2025, with an immediate £180m reduction for 2020/21.
Sunak said he had listened to "concerns from all sides... that the pensions tax system is preventing doctors from taking more hours".
The plan, however, was dismissed as tinkering and not a real solution to the problem.
Smart Pension director of policy Darren Philp said: "While the government is clearly right to act, it's just shifted the issue further up the income scale and it is ridiculous that our pensions tax relief system has to include such fudges to make it workable and sustainable.
"Piecemeal policymaking doesn't work when it comes to designing and implementing a system that is meant to incentivise and reward people saving for the longer term, and rather than continually tinker we'd like to see the government develop a system that is fair, workable and sustainable over the longer term."
Similarly, LCP partner and former pensions minister Sir Steve Webb said this was a "missed opportunity to make the system simpler and clearer" and some high earners are "still at risk of being caught".
"What was needed was sweeping simplification but what we got was more Treasury tweaking," he said. "The unintended consequences of this complexity have been seen most clearly for senior NHS staff. With the pressure on the NHS arising from the coronavirus outbreak, it is even more urgent that doctors can put in extra hours without the risk of unexpected pension tax bills.
"Although most doctors will now excluded from the tapered annual allowance it would have sent a much clearer message to abolish the taper altogether."
Back to Top