L&G announces bulk annuities with UK and US schemes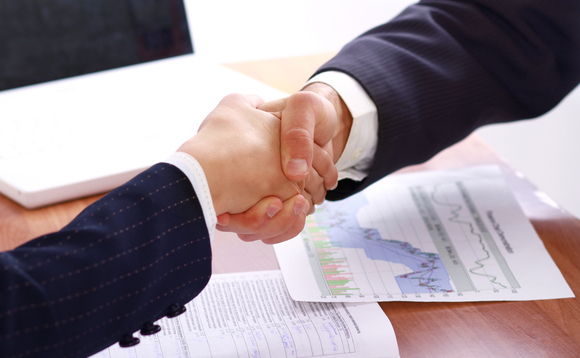 Legal & General has agreed two bulk annuity deals worth £116.2m with UK- and US-based IHS Markit schemes.
A £37.8m buy-in to buyout deal was confirmed with the UK-based IHS (Global) Limited Pension and Life Assurance Scheme, covering 150 members. Simultaneously, a £78.4m buy-in was agreed with the US-based IHS Retirement Income Plan, covering around 1,200 members.
The insurer said the deal was its first to completed across multiple jurisdictions at the same time.
The two deals with the global information provider's schemes form part of what L&G described as "continued appetite" for risk transfer despite the challenging market conditions. The insurer said it had completed a total of £1.4bn of pensioner and deferred members' benefits across global risk transfer deals between the start of the year and the end of April.
The UK scheme's chairman, Stafford Napier, said the deal was a "key step" in de-risking plans which follows years of discussions with the sponsor.
"The agreement with L&G delivers an excellent outcome by securing benefits with a major and well-established insurer," he added. "With the support of the company, our advisers, and L&G we were able to complete the transaction efficiently and on time even in the face of the challenging financial circumstances surrounding the coronavirus emergency."
L&G Retirement Institutional chief executive Laura Mason commented: "We are delighted to have been able to work with the IHS Markit and the trustees to agree an exciting first for our team - a globally-coordinated transaction to simultaneously insure pension liabilities in both the UK and the US."
She added that, despite the market conditions, the insurer was "continuing to see strong demand from pension schemes looking to de-risk".
Willis Towers Watson (WTW) led the advice on both transactions, while legal advice was provided to the UK trustees by Sackers and Blake Morgan.
WTW transactions specialist Greg Robertson said the global approach could become a differentiator for schemes looking to stand out in a crowded market: "We would anticipate this being one of the key levers that sponsors with UK and US obligations look to utilise going forwards."
He added: "The deal was completed during lockdown in the UK. While there were logistical challenges to overcome, the fact that the deal completed from various homes around the country is testament to the hard work and determination of the trustees, company, adviser team and L&G.
"This transaction is also a good example of schemes being able to achieve very attractive pricing over the last six weeks. Those schemes that were in the market took advantage of widening credit spreads to trade at enhanced yields."
Back to Top