Government corporate insolvency proposals to give trustees greater say on restructurings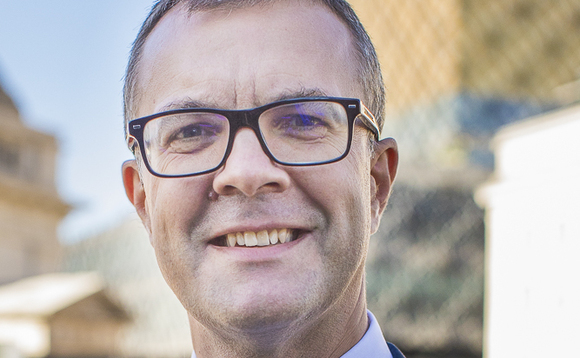 Pension scheme trustees could find themselves with a better seat at the table during a corporate restructuring under government proposals presented to parliament last week.
The Corporate Insolvency and Governance Bill sets out plans to allow companies to put in place a moratorium on creditor claims and seek court approval for restructuring proposals.
The bill is expected to proceed rapidly through the Houses of Parliament in order to provide additional support to businesses during the Covid-19 crisis.
While the proposed moratorium would prohibit pension schemes, as unsecured creditors, from bringing action against a distressed company, the corporate restructuring approval process could heighten their ability to negotiate a better outcome.
Dalriada Trustees professional trustee Tom Lukic said the bill was trying to fill the gap between a Company Voluntary Arrangement (CVA) process and a pre-pack administration and, by doing so, could increase trustee negotiating power.
Scrutiny from courts could put pressure on corporates to seek backing from the pension scheme and grant concessions which they might not otherwise have done for unsecured creditors.
"If you're presenting a restructuring proposal, you're going to be helping yourself if you can present it with the support of the key creditor, which is often the pension scheme," Lukic said. "It could give the pension scheme a seat at the restructuring table."
He added: "The intention is to increase the restructuring options available and, with it, improve return for creditors. At that level, that should be in the best interests of scheme members and pension schemes and, with it, the Pension Protection Fund (PPF)."
However, Lukic stated that it will partly depend on the additional detail to be provided in the bill or court interpretation of its own discretion. For example, will a court want to ensure all creditors benefit from a restructuring, or simply that a better outcome is achieved than insolvency?
Lukic adds: "The question will be about how much concession from companies and secured creditors the courts will push for in order to sanction these. Will they start saying, 'Well, that's all very well and good but you're not benefiting the other unsecured creditors - for example, the pension scheme - so if you want me to sanction this, you've got to put something in the pot for them'?
"That gets to the nub of it, which is in order to obtain court of approval to a restructuring plan, will companies and secured creditors need to make concessions to unsecured creditors? Personally, I think they will."
However, in contrast to the CVA process, the bill does not set out such a restructuring event as a qualifying insolvency event, which would mean the scheme enters a PPF assessment period and the lifeboat fund takes on the scheme's voting rights.
"Unless something is amended, revised or put through in the final legislation, it would appear that it will be the trustees that would be effectively in control of decision making in this process and not the PPF," Lukic explains.
"I'm sure trustees in this situation would be taking advice and doing all the good things, but it will be interesting to see how the PPF responds to the situation and the bill as it's put through."
More on Law and Regulation
Back to Top