DWP: Nine in ten eligible employees save into pensions in 2019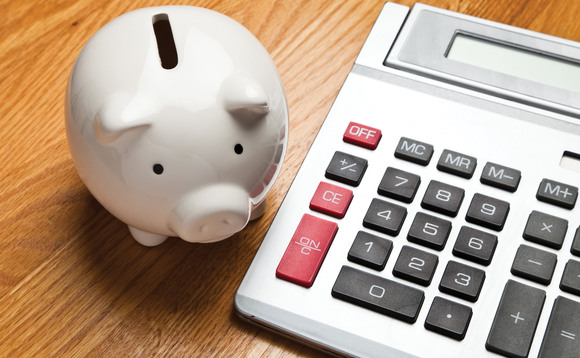 The number of eligible employees saving into a workplace pension rose by one percentage point to 88% between 2018 and 2019, Department for Work and Pensions (DWP) statistics show.
In the year, around £98bn was saved into workplace pension schemes, with £62.6bn coming from employers, £26.2bn from employees, and £9.6bn from tax relief. The total amount is £5.3bn higher than in 2018 in 2019 earnings terms, the DWP said.
However, the persistent saving rate - from those who were saving in 2016 and continuing to save in 2019 - was two percentage points lower, at 70%, than the equivalent period for 2018.
In the private sector, 86% of eligible employees were participating in 2019, compared to 42% in 2012. In the public sector, the figure was 92%, up four percentage points since 2012.
Savings rates by size of private sector firm were around 90% for those with more than 50 employees, but dropped significantly to 78% and 57% respectively for companies with between five and 49, and one and four employees.
A similar split was found based on earnings, with participation above 85% for earnings over £20,000 in the private sector, but dropping to 79% for those earning between £10,000 and £20,000.
By age, the participation rate varied between 85% and 87% in the private sector, while there was also an equal split by gender at 86%. Full-time employees were also more likely than part-time employees to be saving, at 87% and 79% apiece. However, the participation rate among the self-employed fell by one percentage point to 14% in 2018/19.
Fidelity International investment director Maike Currie welcomed the figures, noting the firm's own research had discovered a "halo effect" where savers were then encouraged to plan for retirement. She also praised the narrowing gaps between younger and older workers, and men and women.
However, she added: "While these figures paint an overall positive picture of auto-enrolment over recent years, the government initiative faces its biggest challenge yet in the form of Covid-19. With many people understandably focused on more immediate financial concerns and job security, they may consider either scaling back their contributions to the statutory minimum, or withdrawing from schemes altogether.
"Before making any decisions it is important people consider their overall financial situation, from essential outgoings through to the savings pots they may have accumulated. While opting out of a workplace pension scheme might seem like a saving for the months ahead, this means losing out on valuable employer contributions that could make all the difference in retirement."
Hargreaves Lansdown interim head of policy Nathan Long added: "This latest data makes the pension story look really rosy, with participation and savings levels nudging to ever higher levels thanks to automatic enrolment into workplace pensions. The fact that a third of people who are not eligible to be auto-joined are still saving shows that pensions are becoming a social norm within society. Age now plays almost no part in your likelihood to be putting money aside for your future, which is a huge leap forward."
But he also warned of the potential impact of Covid-19: "However, everyone is pausing for breath and awaiting the position after the Covid-19 shakedown. Quite how many of us will stick with our pension savings if friends and colleagues are losing their jobs is uncertain."
More on Defined Contribution
Back to Top