MetLife reinsures £280m of PIC liabilities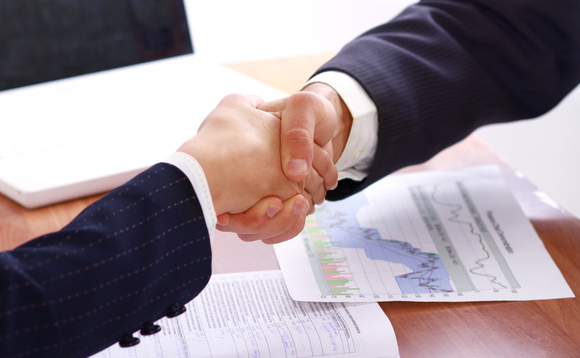 MetLife has completed its first UK longevity reinsurance transaction, covering the risk of £280m of Pension Insurance Corporation (PIC) liabilities.
Conducted through a subsidiary, Metropolitan Tower Life Insurance Company, the deal follows a £40bn-plus year for the pension risk transfer market, with PIC insuring £7.2bn of UK defined benefit (DB) liabilities. So far this year, PIC has announced £3bn of bulk annuity transactions.
MetLife said the deal was an "important milestone" that gave the firm an "opportunity to apply our experience managing risk to a new market".
Executive vice president and head of retirement and income solutions Graham Cox said: "With this transaction, MetLife is establishing itself as a reinsurance solution for direct insurers in the UK. While this is MetLife's initial step into the UK longevity reinsurance market, our long history and mortality expertise position us well for the future."
He added last year's deals showed the UK market an "opportunity for reinsurers to support direct insurers by managing their longevity risk".
PIC head of longevity risk Khurram Khan said: "It's great to see another well-rated, global corporation complete a debut transaction within the UK bulk annuity market. This is a positive development for both PIC and for market capacity as a whole."
Separately, PIC announced a £75m investment in Trident Housing Association debt, bringing its total investment in social housing to over £2bn.
The funds will be used to refinance existing long-term debt, with the investments maturing in 2051 and 2053. The maturity profile has been tailored to match PIC's liabilities, and is secured on a pool of housing assets.
Trident group chairman Colin Small said: "This deal will find our strategy to develop new homes while improving reserves and liquidity. We are delighted to work with PIC to help us meet these ambitions."
PIC debt original manager Eugenia Korobova added: "We are pleased to have worked with the team at Trident to secure this investment and were attracted to their strong leadership team and risk management approach. This investment provides us with the characteristics we want in our portfolio - low risk, long-term, secure cashflows that are closely matched to our pension liabilities."
Back to Top