PPF and TPR to be given key role in corporate restructures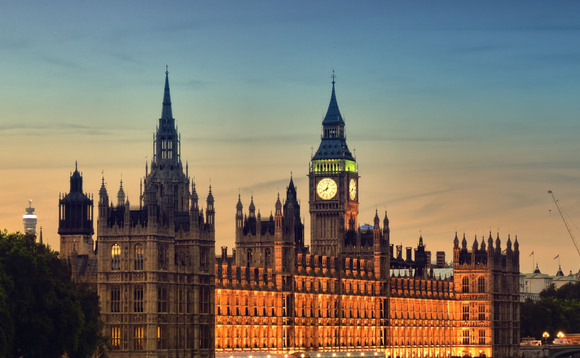 The government has amended its Corporate Governance and Insolvency Bill to give the Pension Protection Fund (PPF) and The Pensions Regulator (TPR) a greater role in corporate restructurings.
After lobbying from the industry, the Department for Business, Energy and Industrial Strategy laid an amendment to the bill to make it easier for unpaid pension contributions to be recovered.
The amendment is designed to address criticism that the bill would have "serious consequences" for pension schemes by allowing 40-day moratoriums that protect companies from legal processes.
The Pensions and Lifetime Savings Association (PLSA) last week said the bill, in its previous form, would "have the effect of reducing the protection and rights of defined benefit (DB) schemes and the PPF where companies are in financial distress".
The addition to the bill has been introduced with a recognition of a need for adequate protection for pension schemes that is best provided through a solvent sponsor.
Pensions and financial inclusion minister Guy Opperman said: "The measures in the Corporate Governance and Insolvency Bill are widely supported and will help companies through the Covid-19 emergency by giving firms essential breathing space to seek a rescue - ultimately, preserving jobs and likelihoods.
"We're now extending the bill so that both the PPF and TPR will be able to play a key role in ensuring the interests of pension schemes are fully taken into account in any restructuring or rescue of a sponsoring company."
The PPF welcomed the amendment. Chief executive Oliver Morley said: "We're pleased that the government has recognised the importance of the PPF's role in protecting the interests of pension schemes, their members and our levy payers in insolvency proceedings.
"The amendments now brought forward are important, not least because they make sure we continue to have a seat at the table and can work to influence the outcome and mitigate the risks for ourselves and those we stand to protect."
PLSA senior policy lead for Local Government Pension Scheme and DB Tiffany Tsang said: "We are pleased that the government has listened to our concerns and amended the bill to fix significant unintended problems that could have arisen for pension schemes and their savers in the event of their sponsoring employer becoming insolvent."
The bill had its second reading in the House of Lords last week, and will be considered at report stage tomorrow (23 June).
Back to Top