'Dishonest' Norton Motorcycles ex-owner told to return £14m to pension funds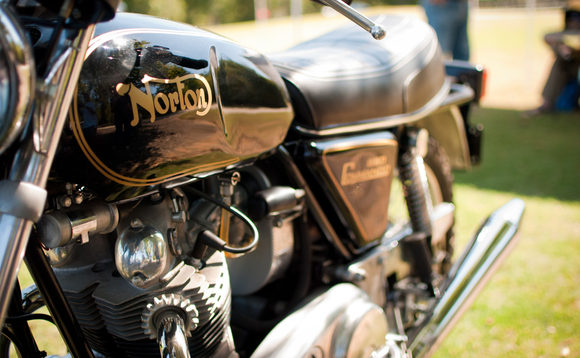 The Pensions Ombudsman (TPO) has ordered a former owner of Norton Motorcycles to pay back £14m of pension fund monies that he had invested in the struggling sponsor.
In a determination issued yesterday (24 June), Stuart Garner, as trustee of the schemes, was found to have "acted dishonestly and in breach of his duty of no conflict, his duty not to profit, and his duty to act with prudence".
A complaint was brought against Garner by 30 members of three retirement funds whose entire funds under the schemes had been invested in preference share capital in Norton Motorcycle Holdings, of which Garner was the sole director and shareholder.
The money had been transferred from the Dominator 2012 Pension Scheme, Donington MC Pension Scheme, and Commando 2012 Pension Scheme.
The complaints argued the investments did not accord with the schemes' purpose; the trustee had acted under a conflict of interest; the trustee had breached his investment duties and had committed multiple breaches of trust; and, the trustee and scheme administrator, LD Administration, had failed to provide an adequate administration process for any of the schemes.
After an investigation, TPO found multiple failures, including: the investments were made in breach of the trustee's statutory, investment, and trust law duties; the trustee breached duties to have in place adequate controls to manage conflicts of interest and ensure effective administration of the schemes; and the trustee breached his duty to have acquired knowledge and understanding of pension and trust law.
There was also maladministration regarding conflicts of interest, having regard to the schemes' statements of investment principles, and ensuring the investments were appropriate for members.
Garner has been ordered to pay back the amount lost on investment in Norton's preference shares, less any amount already recovered, but also with interest. Compensation has also been directed to be paid to the complainants.
Following the decision, the Work and Pensions Committee (WPC) asked The Pensions Regulator (TPR) whether it would conduct a further investigation, and how concerned it was about similar arrangements at other schemes.
WPC chairman Stephen Timms said: "This will be a welcome vindication for those who have lost out - but it has been a long time coming. Mr Garner, whose blunted moral antennae have been so forensically exposed by the ombudsman, must now comply with this ruling and return their savings immediately.
"Any further delay will be all the more painful for savers because concerns about this scheme were being raised as long ago as 2014, but somehow even those alarm bells were not enough to prevent this outcome. This shocking case raises serious questions about the effectiveness of the regulators involved and the protections we have for people who fall victim to pension scams."
ScamSmart data shows more than 220,000 people visited the website last year over the course of its most recent campaign. The scam information website is coordinated jointly by TPR and the Financial Conduct Authority, and a new campaign is due to be launched next month.
A TPR spokesperson said: "We note the letter from the WPC and will be responding in due course. Following an investigation, in May 2019 we appointed Dalriada as the independent trustee to three pension schemes associated with Norton Motorcycles, and that Stuart Garner was the sole trustee of, to prevent other savers being disadvantaged by transferring to the schemes.
"Following the company administration, we continue to be in close discussions with Dalriada and the administrators to Norton."
More on Law and Regulation
Back to Top