PP Live: Covid-19 crisis has not changed TPR's view that funding principles are 'right'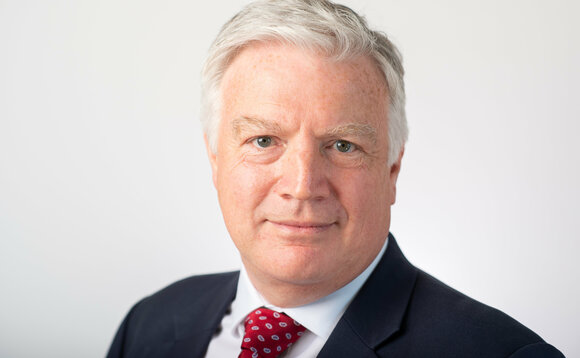 The economic crisis caused by Covid-19 has reinforced The Pensions Regulator's (TPR) view that its defined benefit (DB) funding principles are "right", says David Fairs.
Speaking at Professional Pensions Live yesterday (14 July), the watchdog's executive director for regulatory policy, analysis and advice said that, while some employers and schemes had clearly been impacted badly by the crisis, it had not caused any concern about the appropriateness of the principles.
He commented as TPR continues to consult on changes to the DB funding regime, with a consultation on eight principles open to responses until 2 September.
"Our overall sense is that schemes that have had a long-term objective, strong journey plans and contingency plans in place are the ones coming through this crisis in relatively good shape," he said. "So those schemes that post-2008 had asset-matching strategies or hedging in place are the ones that have seen the least impact.
"If anything, the current crisis has reinforced our view that the principles [in the consultation] are the right ones. Nothing we've experienced in Covid-19 has led us to think those principles are wrong."
Fairs noted that in the three years to January, 84% of schemes were likely to have seen an improvement in their funding level, as the environment was "relatively benign". But the impact since the start of the year has, he said, varied markedly.
In the period from January to the end of March, around 2% of schemes saw an improvement in funding levels; just over 20% saw a deterioration of less than 5%; but around 12% saw a fall in funding levels of more than 15%.
The change in conditions cannot be ignored, Fairs said, and the watchdog will reflect on this, and responses to its consultation, ahead of the second DB funding code consultation.
"Clearly, as we look at consultation responses as we move into our second consultation on the code itself, we will have to have regard to how the economy, interest rates, and asset returns have changed as a result of this [Covid-19]. It's very likely that the terms that we might have set for fast track might be very different to the ones that we now think are appropriate."
But he reiterated his view that the proposed changes should not be scrapped, as some have suggested, warning: "It would be easy for the current and immediate conditions to override what is in the best long-term interests of members and, actually, employers."
While the regulator is "alive and sympathetic" to heightened funding difficulties for some schemes, "the challenge remains that, when schemes reach a high state of maturity… companies need to have plans on how they will deal with current and future deficits, and recognise that the longer those deficits are not addressed, the bigger the challenge and financial obligation."
If you have already registered for PP Live, you can access David Fairs' speech directly here
If you want to register for PP Live and find out how to access the event, click here
Back to Top