Premaberg scheme agrees £5m buy-in deal with Just Group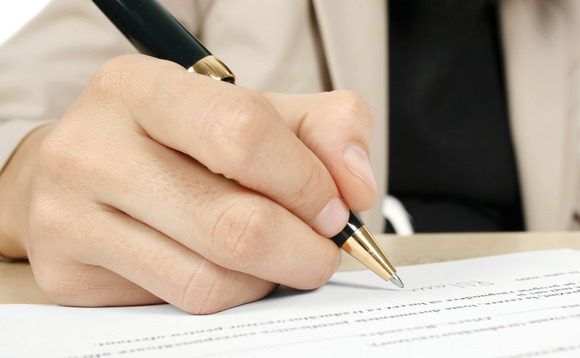 The Premaberg Holdings Limited Retirement Benefits Plan has agreed a £5m buy-in transaction with Just Group.
The insurance deal was completed within four business days of receiving a final quotation from Just, using Mercer's streamlined quotation service.
The scheme provides benefits to employees of Premaberg Holdings, which manufactures separation and filtration systems for marine, offshore, rail, and heating, ventilation and air cooling (HVAC) applications.
The transaction covers all remaining defined benefit (DB) liabilities for 50 members, of which 80% are pensioners.
Trustee chair Jo Richardson said: "We're delighted to have secured our members' DB pensions through this bulk annuity transaction. The ability to regularly monitor actual insurer pricing was invaluable, allowing us to quickly take advantage of improved market pricing earlier this year and transact firmly within our price trigger."
Just Group business development manager for DB solutions Peter Jennings added: "Delivering security for pension scheme members is the goal that unifies all the parties involved in this deal. Using an efficient smaller scheme broking approach such as Mercer's streamlined quotation service, coupled with an open and collaborative working relationship with the trustees and sponsor, was key to generating our engagement and delivering a successful transaction."
Mercer risk transfer principal and lead consultant Ruth Ward commented: "This deal clearly demonstrates that smaller schemes can and do achieve successful bulk annuity transactions, despite continued high demand from much larger schemes.
"The trustees (including PAN Trustees) completed thorough preparation while we monitored buy-in pricing via our streamlined quotation service, ultimately allowing the plan to complete the transaction within just four business days of receipt of Just's final quotation. A great result all round."
Around £8bn of bulk annuity transactions have so far been confirmed this year, with the majority (£7.2bn) completed as buy-ins. Today's deal is Just Group's fourth announced deal, following two buy-ins with the NG Bailey Scheme, and a £160m deal with the Leonardo Electronics Pension Scheme.
Another £12.6bn of longevity swaps have also been agreed.
Back to Top