EXCLUSIVE: Sole trustees expect usage to double in next five years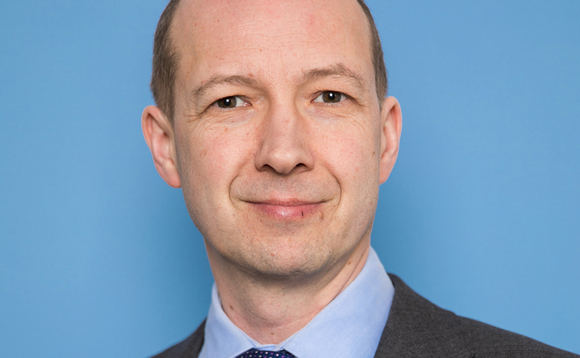 The number of defined benefit (DB) schemes employing a sole trustee model is expected to double over the next five years, according to an Aon poll of the sector.
The survey of 20 professional trustee firms providing sole trustee services found that, on average, sole trusteeship models were expected to be employed by 28% of schemes by 2025. This is compared to the participants' perception that 13% of schemes used the model currently.
This is despite 75% also believing that there should be additional requirements for sole trusteeship, including demonstrating robust governance frameworks, multiple trustees involved in each appointment, and peer reviews.
Speaking to Professional Pensions, Aon partner Paul McGlone said: "To some extent, these additional standards are already there. There is already Association of Professional Pension Trustees (APPT) guidance around things like no sole traders, and a sole trustee is not an individual, but a firm with a number of representatives all contributing to decisions. That message has been drilled into us for some time.
"The difficult question is 'what else?'. What are the checks and balances that there should be for sole trustees?"
He noted that where conflicts of interest may arise between a sponsor and a sole trustee when the trustee is unwilling to take the action a sponsor has asked for, there is little the trustee can do other than resign.
"In some ways, the problem rests with unscrupulous employers, not with unscrupulous sole trustees, and they can't fix that. The danger is that the sponsor says, 'sole trustee x won't do what I want, so I'm going to fire them and keep rotating through firms until I find one that does'," he continued.
The Pensions Regulator (TPR) last year launched a consultation on trusteeship, including a question on whether sole trustees can run schemes appropriately, but in its response in February this year the watchdog held back from introducing measures for the sector.
McGlone recognised that conflicts of interest can creep in: "There is the frog in the boiling water test where you gradually turn up the temperature on the sole trustee and over time they don't realise that they're actually making decisions which aren't as trustee-like as they should be - but you see the same with any professional.
"It is just very gradual and you do need to guard against that."
Safeguards can include changing the professional trustee firm representative acting as a sole trustee after a fixed period and conducting peer reviews. In the survey, almost 80% of respondents said they ran between 75% and 100% of their decisions through a peer review process.
McGlone said, however, that the comprehensiveness of such peer reviews may not be uniform, depending on the issue at stake. Just a minority of decisions may go to a full ethics committee or peer review panel, which one firm calls its "Jedi Council".
The survey also found that only around half of sole trustee firms felt that cost savings were a driver in their appointment and, even among these, this did not rank highly as a dominant factor, surpassed by factors such as improved governance standards, a lack of suitable or available trustees, and an ability to undertake more actions in a given year.
Back to Top