Covid-19 pushes endgame back by 18 months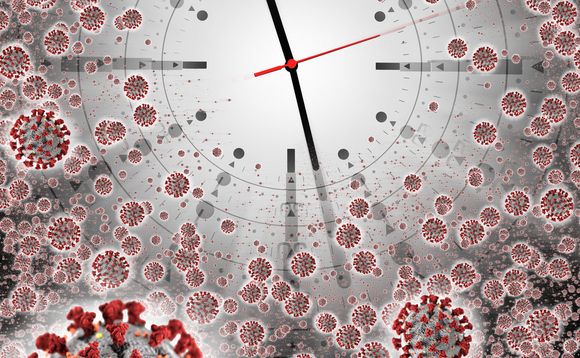 Defined benefit (DB) schemes will have to wait an extra year and a half on average to agree a buyout compared to their pre-Covid-19 endgame journey plans, Barnett Waddingham estimates.
The consultancy said FTSE 350 DB schemes faced an average time to buyout of nine years and two months at the end of June 2020. This compares to eight years and two months at the end of 2019 and, allowing for the elapsed six months, represents an 18-month average extension.
The proportion of FTSE 350 schemes in a position to afford buyout within ten years fell from 65% at the start of the year to 55% at the end of June, while those expecting to wait more than 15 years neared 20%. However, less than 5% said it was unachievable based on current contributions.
Barnett Waddingham said the deterioration was largely due to index-linked bond yields remaining around 50 basis points lower than they were at the start of the year.
In order to return to buyout funding levels commensurate to those seen at the start of the year, FTSE 350 sponsors would have to increase their deficit repair contributions (DRCs) by around a third relative to current levels, the consultancy estimated.
The situation has worsened for schemes which have agreed to suspend DRCs amid the Covid-19 pandemic. The consultancy estimated a 50% reduction in DRCs would increase the average time to buyout further to 11 years and three months, while the proportion of schemes able to afford buyout within ten years would fall to around 40%. If all contributions ceased, less than half of schemes would be able to afford buyout within 15 years.
Partner Simon Taylor said that companies and sponsors should renew thinking about the long-term plan as The Pensions Regulator (TPR) continues to consult on its proposed revisions to the DB funding code.
"Understandably, for most companies, DB scheme funding will not have been top of the agenda over recent months. However, with the peak of the crisis now hopefully passed, companies and trustees should be assessing the damage caused by recent events and taking a renewed look at their DB funding plans.
"With TPR's consultation on a revised DB funding code of practice currently ongoing, it will not be long before schemes are required to put in place a long-term funding plan for reaching the endgame. This will arrive at a challenging time for a lot of schemes, as both funding levels and company strength will have taken a hit in recent months.
"For those responsible for DB funding, a delicate balance will be needed to ensure that the DB funding plan does not jeopardise the company's ability to rebuild its business, while at the same time ensuring that security of member benefits is not compromised."
Nevertheless, the consultancy also found that many schemes were within touching distance of moving to a commercial consolidator - such as The Pension Superfund or Clara - when they are authorised. Nearly half (46%) might be able to transfer within five years based on current contributions, compared to 24% who could move to an insurer within the same period.
Taylor continued: "careful thought will be required to determine whether this is the best solution for the scheme's members, taking into account the particular circumstances of the scheme and the sponsoring company."
Back to Top