ICI secures £70m of benefits in ninth buy-in with L&G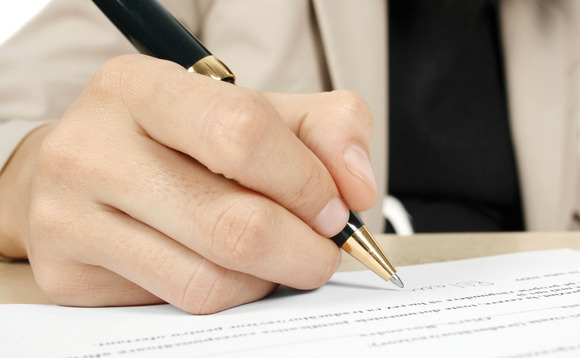 The ICI Pension Fund has completed its ninth buy-in with Legal & General (L&G), insuring a further £70m of benefits and bringing total insured benefits with L&G to around £5.8bn.
The latest deal, completed in May, takes advantage of an umbrella contract agreed with L&G in 2014 to facilitate further transactions as the scheme progressed with its long-term strategic de-risking plan.
Across a series of 17 deals with multiple insurers, the scheme has now insured nearly £9bn since 2014.
The scheme was approached by L&G earlier in the year amid the favourable pricing opportunities posed by market volatility, with the scheme quickly moving to take advantage.
ICI Pension Fund chief executive Heath Mottram said: "We are delighted to have secured our ninth buy-in with L&G, and our seventeenth in total, in another transaction for the fund's de-risking journey. This latest transaction demonstrates the value of our umbrella contract with L&G and highlights what can be achieved by trustees with thorough preparation, the right experienced advisers, and a clear decision-making framework."
The deal features in the £3.2bn of bulk annuity deals agreed by L&G in the first half of the year, alongside a £1.1bn buy-in and assured payment policy with the Allied Irish Bank scheme, and a £650m buy-in with the 3i Group Pension Plan.
L&G Retirement Institutional origination and execution director Dominic Moret said: "We are pleased to be able to continue to support the ICI Pension Fund on its long-term de-risking journey. Today's announcement adds to a relationship that has already secured a significant proportion of the Fund's liabilities - larger than any single buy-in transaction in the market.
"This latest transaction demonstrates how an umbrella contract structure and a collaborative working relationship can benefit all parties if trustees are set up to react to favourable pricing opportunities during times of market volatility."
The scheme was advised by Lane Clark & Peacock (LCP) and Allen & Overy, while Eversheds Sutherland provided legal advice to L&G.
LCP partner and head of de-risking practice Clive Wellsteed added: "With the benefit of the umbrella contract and established relationship with L&G, the trustee was able to move quickly to lock in the outstanding pricing available due to volatile markets.
"Having previously used this opportunistic approach to benefit the fund, including a £750m transaction initiated and completed with L&G within two weeks of the EU referendum result in 2016, the trustee has now insured nearly £9bn of liabilities through 17 buy-in transactions since 2014."
Professional Pensions analysis finds some £12.5bn of bulk annuities have so far been agreed this year in a market somewhat dampened by the Covid-19 crisis. Last year, around £17.5bn of deals had been agreed by the end of June. However insurers and consultants are predicting a busier second half of the year.
Back to Top