Capita defers £31.7m of DRCs as revenue drops 9%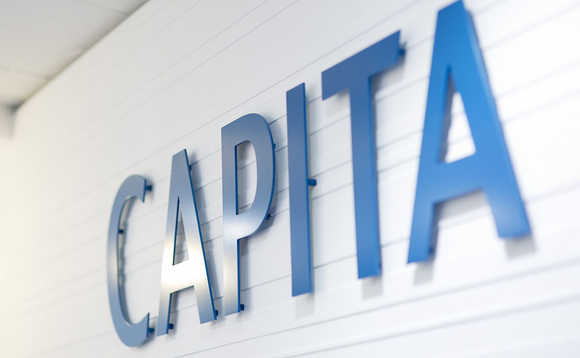 Capita has deferred a £31.7m deficit recovery contribution (DRC) due to the Capita Pension and Life Assurance Scheme in June 2020 to the second half of the year.
The delay was agreed with the trustees, while the company saw a 9% reduction in revenue over the first half of the year, with a reported loss before tax of £28.5m.
The administrator said its adjusted revenue in H1 was £1.7bn, as compared to the £1.8bn in the same period last year, blaming the fall on 2019 contract losses and the impact of Covid-19.
While its pensions administration work had demonstrated resilience, revenue was particularly impacted by its inability to deliver services in learning and resources. Furthermore, it said contract losses and investment in the pensions business had adversely impacted profit.
Its reported operating profit showed a £34.6m loss, while reported earnings per share fell from 1.36 pence to 0.38 pence. On an adjusted basis, H1 operating profit was recorded as £30.1m, compared to £117.8m in 2019.
Nevertheless, the company reported higher free cash flow, at £176m on an adjusted basis, compared to £30.1m in 2019, while net debt was reported as £1.1bn, down from £1.2bn.
Capita said Covid-19 had hit in a pivotal year for the company, when it had expected to see revenue growth, while profit had been significantly affected, meaning it would not generate sustainable cashflow for one to two years.
The firm said it had been a "challenging six months", and that it expected Covid-19 to continue to "negatively impact volumes and transactional revenue". Nevertheless, it predicted a growth in demand for pensions consulting.
Chief executive officer Jon Lewis said: "Capita and its people faced a challenging first half of the year, like many other companies. Thanks to our transformation progress over the last two years - and the hard work and professionalism of our colleagues - we were able to deliver a strong and decisive operational response to the Covid-19 crisis.
"However, this crisis has come in a pivotal year for Capita when we had expectations of beginning to generate revenue growth and sustainable cash flow.
"Instead, we have had to focus on managing our way through the crisis, while accelerating some strategic decisions, including our plan for the disposal of Education Software Solutions, a standalone business in our Software division.
"We expect to make further disposals which, alongside other measures, will strengthen the balance sheet and help build towards a more focused, sustainable Capita for the long term. These are unprecedented times and we need to adapt but our strategy remains the right one."
Back to Top