2020 may be a 'blip' for bulk annuity volumes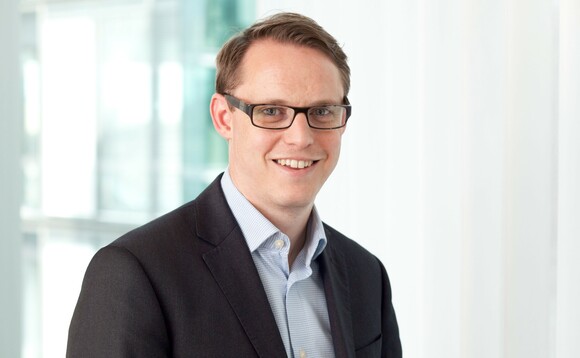 This year might prove to be a blip in the growth of the bulk annuity market despite volumes trending towards £25bn, according to Mercer.
After last year's mammoth £44bn total volume, 2020 is on track to be the second-largest year on record but total volumes will likely be markedly below last year, the consultancy said. Longevity swaps are also expected to reach up to £20bn.
In the mid-year update of its Risk Transfer Market Watch, the consultancy released as a series of videos, and estimated around £15bn of buy-ins and buyouts have so far been completed this year, but a dearth of mega deals is dragging down the total volume.
Last year ten deals covered more than £1bn of liabilities each, reaching a total of £27.7bn between them. In comparison, this year has so far seen five £1bn-plus deals, totalling £6bn.
Speaking to Professional Pensions, partner Ben Stone explained: "What we are seeing - and what insurers are saying - is although 2019 felt like an anomaly in terms of size of the market, 2020 might be the anomaly.
"Although it will be the second-largest year, there might be a dip in volume purely due to a lack in the big jumbo deals. The bulk annuity market and longevity swaps have, despite all the uncertainty, ridden through and kept as busy in terms of the number of deals.
"The actual size of each deal is, on average, smaller, but we are still seeing larger ones go through."
Nevertheless, such mega deals are expected to return with large schemes seeking quotations on either full scheme bulk annuities or deals for large tranches of benefits.
Stone said: "2019 was a good proof of concept for large deals to show that multiple could transact in the market, and 2020 has seen a number of schemes look at that and say 'we'll prepare and 2021 might be when we are coming through.'"
This year has been characterised by small scheme transactions so far, he said, but a return of the jumbo deal would not necessarily herald a dwindling market for sub-£100m buy-ins and buyouts. Consultants have delivered a range of smoother and streamlined bulk annuity processes for both schemes and insurers, making completion of a deal much easier.
Stone said: "It's not an either/or. What we've seen this year will stand future small deals in good stead."
'Spaghetti junction'
Preparation remains key for any scheme seeking to insure benefits, partner and head of risk transfer Andrew Ward added, and the Covid-19 pandemic has illustrated this.
There have been two camps of schemes looking at the bulk annuity market this year: those that were ready and able to move quickly and capitalise on opportunities; and those that have used the time to "put the plumbing in place" to insure in the near future.
"There was never a cliff edge of when you can and can't trade," Ward added. "Covid-19 has been another example of schemes that are prepared getting good opportunities, and uncertainty being painful for those schemes where perhaps they hadn't been thinking about risks so much - whether it's bulk annuities or any other solutions."
Innovation has been particularly helpful to enable schemes find the right de-risking solutions for them. For example, an assured payment policy was introduced by Legal & General for the Allied Irish Bank deal last year, while Mercer has been using artificial intelligence to optimise member option exercises.
Stone noted, however: "This innovation is good and there are lots more options, but as trustees you are faced with this increasingly complex spaghetti junction. Which lane do you take to come out in the right place? At what point do you run member option exercises?
"We are seeing more conversations with clients trying to help them choose the right lane, but also being prepared to change lane as circumstances change."
Back to Top