Recovery plans fall by 2.2 years as schemes expect target within ten years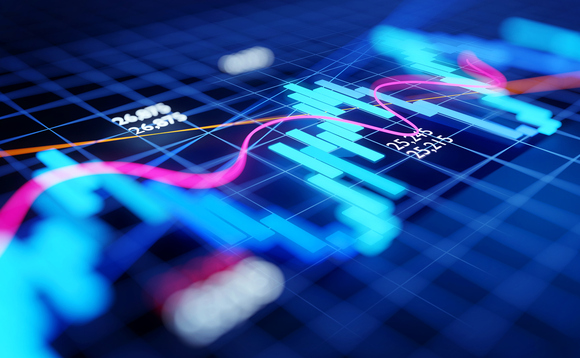 The average recovery plan length for schemes in deficit has fallen by 2.2 years compared to three years ago, according to an Aon study.
In its fourteenth annual In Depth Pension Scheme Funding analysis, Aon found the average recovery period was 4.5 years, based on an analysis of 130 completed valuations covering effective dates from September 2018 to July 2019 (tranche 14).
The consultancy said this was a "bigger reduction than might have been expected over three years, after allowing for schemes that moved from deficit to surplus and therefore no longer had recovery plans".
The experience diverged based on sponsor covenant ratings, with 'tending to weak' and 'weak' grades averaging at a recovery plan of 7.1 years, compared to 4.1 years for 'strong' and 'tending to strong'.
The figures somewhat match the expected timescale for reaching a long-term funding target, with 53% stating this would be within a decade. Under 30% of schemes anticipated that they would need further employer contributions over and above those agreed in the recovery plans, while nearly all schemes were relying on asset outperformance.
Three in ten schemes said they were targeting buyout as their long-term funding target, while another quarter stated self-sufficiency of gilts-flat or lower. The next largest cohort said their aim was self-sufficiency based on gilts plus 50 basis points (bps).
On average, schemes were 93% funded on a technical provisions basis in their valuation, up four percentage points from three years ago. Meanwhile, the proportion of fully-funded schemes rose 17 percentage points to 37%.
Aon warned, however, that "both assets and liabilities are likely to have increased significantly and so a typical scheme's deficit in monetary terms would not have reduced to the extent that might be suggested by the change in the average funding level".
Across all schemes, the average margin over gilt yields informing the discount rate for pre-retirement members fell significantly over the three year period, from 1.31% to 0.99%. On the post-retirement side, the reduction was just 1bp to 0.53%.
The vast bulk of schemes were also assuming a gap of between 1.05% and less than 1.15% for the Retail Prices Index (RPI) and Consumer Prices Index (CPI). The smallest gap was recorded at 0.4% per annum, while the average was 0.98%.
However, Aon drew attention to the proposed reform of RPI to align it with the housing cost-based version of CPI (CPIH), on which a consultation closed last month. The consultancy said that, while schemes who were using RPI instruments to hedge RPI-linked liabilities would likely avoid any material change in funding position, schemes using RPI instruments for CPI-linked liabilities could see a deterioration.
"The longer-term impact for both members' benefits and scheme funding may be significant, and will be scheme-specific. There is also a more immediate impact for valuation assumptions, in particular assumptions for the 'wedge' between CPI and RPI inflation."
The study found that 85% of schemes hedged at least 70% of their inflation risk, while the same proportion hedged at least 70% of their interest-rate risk.
However, looking ahead to schemes with valuations between September 2019 and July 2020, there is likely to be significant divergence in two respects; firstly, for those whose valuation was dated before the market falls due to Covid-19; and secondly, depending on how well-hedged a scheme was.
Aon said: "By the end of 2019, funding levels had improved further from the historic highs in tranche 14. However, the outbreak of Covid-19 then had a significant impact, with March 2020 being a low point. In view of this, schemes with tranche 15 valuations may consider making adjustments to allow for post-valuation experience."
Back to Top