Bulk annuity market on course for second busiest year after £12.6bn first half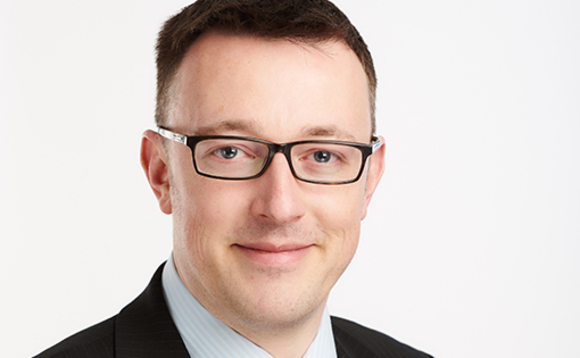 Around £12.6bn of buy-ins and buyouts were completed in the first half of 2020 despite the onset of the Covid-19 pandemic, according to Lane Clark & Peacock (LCP) analysis.
While the figure is £5bn down from the same period during 2019, the consultancy said a similar number of deals had been transacted but what had made the most marked difference was the lower number of so-called 'mega-deals' covering multi-billion-pounds of liabilities.
All eight insurers have continued to quote and insure throughout the pandemic, although most insuring reduced volumes. LCP's figures reveal just two of the insurers wrote more business during the first half, with Aviva concluding £3.1bn of new business compared to £1.3bn last year, and Rothesay Life at £0.8bn compared to £0.7bn.
The consultancy is now predicting £12.5bn further transactions in the second half of the year, resulting in a £25.1bn total year, which would be the second busiest year ever for the market, following the £44bn record set last year.
Speaking to Professional Pensions, partner Charlie Finch said: "It's been an interesting first half of the year. While it was a lot less busy than last year, it still makes it the second busiest year ever, and surprisingly, we would say, given what's been going on [with Covid-19] in the first half of the year, the market has been remarkably buoyant. Actually, all eight of the insurer have been writing business."
Finch said he was "reasonably confident" that total volumes will now hit £25bn, noting that there were greater opportunities for mid-size transactions - those in the £100m to £500m range - due to the dearth of mega-deals. Just three deals have covered more than £1bn of liabilities this year. Last year, ten transactions each covered at least £1bn of liabilities and a total of £28.7bn between them.
Driving the market throughout the last few turbulent and volatile months has been the improved funding positions of those schemes that have improved their hedging positions and reduced their risk assets over recent years, he said.
"Schemes have been on a two-track approach. There have been some schemes whom have been well-funded, reduced their risks, and well-hedged, and they've really benefited over the first half and been able to accelerate full buy-ins, such as Littlewoods and RockRose Energy.
"And then there've been others who have been less well-hedged, with a higher allocation to return-seeking assets, and have seen their funding positions take a bit of a dent as a result of the market volatility.
"There are some schemes who've really benefited, and others who have taken a bit of a knock."
In addition, a number of schemes over the last few years have used pre-existing longevity swaps as a stepping stone to agree bulk annuity deals, such as the £800m LV= buy-in earlier this year - and this is a trend Finch expects to see continue. One in six longevity swaps have already followed this route, he said. "There's a flurry of those completed in 2014 to 2017 which have now been transferred to insurers."
Separate PP analysis finds the first half was dominated by £13.5bn of buy-ins compared to just £0.5bn of buyouts - although some of the buy-ins are expected to transition to buyout in the near future. The format of £1.2bn of deals was unknown, while a further £2.5bn of transactions have already been announced for the second half of the year, resulting in total confirmed volumes of £15.2bn.
Back to Top