Brunel and Border to Coast appoint managers for specialist sub-funds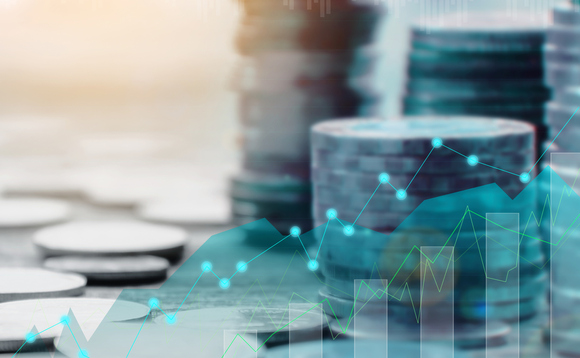 Brunel Pension Partnership has appointed four asset managers to run a £1.2bn sub-fund, while Border to Coast Pensions Partnership has appointed two specialist China managers.
The former Local Government Pension Scheme (LGPS) pool selected William Blair, Lombard Odier Investment Management, and JP Morgan Asset Management to run its diversifying returns sub-fund, which launched today (7 October) and aims to offer downside protection and act as a stabiliser when portfolios come under pressure.
The pool received submissions from 102 asset managers seeking to meet its partner funds' requirements of a liquid and stable asset mix, which also derived sufficient returns to meet future liabilities. Of these, 16 were chosen for a formalised tender process, and eight were invited to final-stage interviews.
Brunel head of listed markets David Cox commented: "The diversifying returns sub-fund is proof that client needs can drive product innovation. Although protection was the priority, the fund also needed to provide returns strong enough to meet future liabilities, while offering liquidity.
"By targeting client outcomes in this way, we have ended up developing a more tailored product outcome."
During the search, the 102 managers and the pool were presented with strategic research, thought pieces, and strategy presentations, allowing it to "consider all possible angles on this complex puzzle", added senior investment officer Emily Booth.
She continued: "The strategies we have selected offer exposure to a wide range of traditional and alternative risk premia. Managers have scope to tactically allocate among these based on their relative attractiveness. The sub-fund has been designed to withstand phases of positive equity-bond correlation as well as damping drawdown when equities fall."
Brunel was set up to collectively invest on behalf of its ten partner funds, which together had around £33bn of assets as of last December. These include the LGPS funds of Avon, Buckinghamshire, Cornwall, Devon, Dorset, Gloucestershire, Oxfordshire, Somerset and Wiltshire, as well as the Environment Agency Pension Fund.
Increasing importance of China
Meanwhile, Border to Coast has appointed UBS Asset Management and FountainCap Research & Investment to supplement its emerging market equity fund, recognising the country's "increasing importance" within emerging markets.
Two separate sleeves are being created within the fund and £300m to £500m will be allocated between the two managers depending on partner fund interest. Across the emerging market equity, the total investment is expected to rise to around £900m, with a restructuring of the fund due next year.
The two asset managers offered a diversified exposure to themes including technological innovation, a growing middle class, and energy transition.
Border to Coast chief investment officer Daniel Booth said: "China is becoming increasingly important in the emerging markets benchmark, and we are very pleased to have selected two managers with local presence and specialist expertise to cover such a wide and diverse market. They will complement our ex-China mandate in our planned restructuring of our emerging markets fund early next year and we look forward to working closely with them to meet our partner funds' return objectives."
Border to Coast works with the investments of 11 LGPS funds, which together hold around £46bn of assets. The funds are: Bedfordshire, Cumbria, Durham, East Riding, Lincolnshire, North Yorkshire, Surrey, South Yorkshire, Teesside, Tyne & Wear, and Warwickshire.
See also: LGPS pooling: Building on commonalities to maximise outcomes
Back to Top