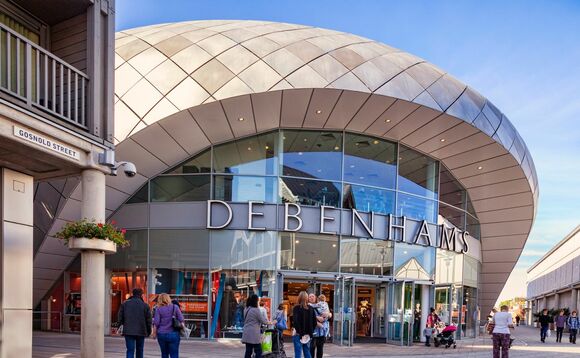 Debenhams' pension schemes are continuing in Pension Protection Fund (PPF) assessment after administrators failed to rescue the company from collapse.
The Debenhams Retirement Scheme (DRS) and the Debenhams Executive Pension Plan (DEPP), which closed to future accrual in 2006 and have around 15,000 members, have both been in PPF assessment since last April when the ailing retailer launched a company voluntary arrangement (CVA) process.
The High Street department store also has been in administration since April but the failure of Arcadia, announced this week, has had a knock-on impact, with around £75m of Debenhams' sales made from Arcadia stock.
Both schemes were due to undergo triennial valuations this year. The 2017 review found that the DEPP was fully funded on a technical provisions basis, while the DRS retained a deficit, resulting in the company agreeing £5m of annual deficit recovery contributions (DRCs) for 2017 to 2022.
A spokesperson for the Debenhams Pension Schemes said: "The announcement that Debenhams is to be liquidated is very sad news for staff and members of the company's pension schemes. The schemes have been in a PPF assessment period since April 2019, when Debenhams entered into a company voluntary arrangement. Throughout this period the trustees and their professional advisors have been working closely with the company and the PPF, trying to find a solution that would enable the company to continue to trade whilst at the same time protecting members' interests in a manner consistent with our legal duties and regulatory expectations.
"Our focus is on providing as much support to members as we can, and we will write to them as soon as possible with further information following the liquidation. In the meantime the member helpline is available as usual and members can find the most up-to-date information on the schemes' website."
Just days ahead of its administration in the spring, Debenhams missed a DRC, although this was an easement allowed under The Pensions Regulator's (TPR) Covid-19 guidance, where this was agreed with trustees.
FRP Advisory said that "all reasonable steps" had been taken to attempt to prevent the retailer's failure, but the "extremely challenging" economic landscape meant a "viable deal could not be reached".
JD Sports had been in talks to rescue the firm, and was the last remaining bidder, but pulled out earlier today (2 December). Restructuring firm Hilco is now expected to begin a stock clearance, with the shop expected to close afterwards if no alternative buyer is found.