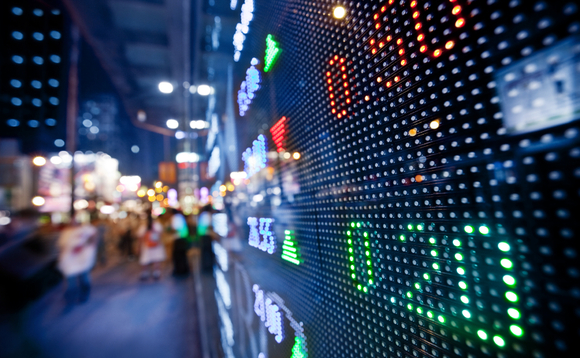 Every month, several firms issue trackers of the aggregate defined benefit (DB) scheme funding position. Here are the May 2021 estimates on the various measures…
The latest positions
PPF 7800
A change in actuarial assumptions helped boost pension scheme funding positions by £40.9bn over the course of May, according to the Pension Protection Fund (PPF).
Using 'A10' assumptions for its section 179 liability calculation, the compensation scheme calculated a funding level of 105.6% as at the end of May, compared to 103.1%.
The updated calculation uses updated mortality data, while also adopting a nil initial addition for 2020 experience. It also reflects better inflation pricing and aims to better represent buyout costs.
Consequently, the sharp uptick in funding was driven mostly by a £36.9bn decrease in liabilities, which dropped in value to £1,694bn. Assets, meanwhile, grew by £4bn.
However, if using the old actuarial assumptions, the funding level fell during the month, with the surplus diminishing by £5.6bn.
Overall, the number of schemes in deficit dropped by 173 to 2,449 between April and May, with a combined funding shortfall of £117.8bn. Compared to May 2020, nearly 1,000 fewer schemes are in deficit, and the overall gap in funding has more than halved from £263.2bn.
PPF chief finance officer and chief actuary Lisa McCrory said the improvement was anticipated given the assumption change, adding: "So far this year we've seen an improved position for UK defined benefit schemes, however we remain alert to the continuously changing environment around us."
Throughout May, gilt yields fell across the board with 10-, 15- and 20-year fixed interest yields falling by three basis points (bps) each, while the 5-to-15-year index-linked gilt yield fell by 1bp.
Meanwhile, the FTSE All-Share Total Return Index rose by 1.1% and the FTSE All-World Ex-UK Total Return Index went exactly the same distance in the opposite direction.
Buck head of retirement consulting Vishal Makkar said markets were continuing to respond positively to lockdown easements, but warned of potential further disruption.
"There is, however, still clear evidence to suggest that the financial impact of the pandemic is far from over," he said. "Indeed, the emergence of new virus variants and the potential threat of future waves may yet necessitate a return to stricter lockdown measures.
"While there may then be cause for cautious optimism, it's important to remember that UK pension schemes, sponsors and members are yet to fully feel the long-term impact of the pandemic or the effects of Brexit."
PwC
Scheme funding positions remained stable with a £30bn surplus on a gilts-plus basis at the end of May, according to PwC.
The firm's Pension Funding Index revealed that both assets and liabilities had fallen by £10bn, to £1,790bn and £1,760bn respectively, over the course of the month, leading to a stagnant funding level at 101.7%.
On an adjusted basis, considering potential strategic changes to higher-return, income-generating assets and different assumptions for future life expectancy improvements, the surplus also remained steady at £210bn.
Again, both assets and liabilities fell by £10bn, although there was a 10 basis point improvement in funding level, to 113.3%.
Partner and global head of pensions Raj Mody said significant cash injections over the last decade plus recent improvements in market conditions were among the positive factors behind the surplus position.
He said: "Trustees and sponsors should take comfort from this and use this period to define and lock into a long-term strategy."
Mercer
FTSE 350 schemes saw a £5bn increase in their accounting deficit over the course of May, according to Mercer.
Assets struggled to keep pace with liabilities, the consultancy said, rising by £4bn to £803bn, while liabilities grew from £875bn to £884bn.
Overall, the deficit rose to £81bn, while the funding level dropped 50 basis points to 90.8%.
Mercer partner and UK wealth trustee leader Tess Page said: "In its 2021 Annual Funding Statement, The Pensions Regulator issued a clear call to action on the need for an integrated approach to managing funding and investment risk that reflects the employer's covenant and incorporates a path towards a long term objective.
"We are all starting to feel optimistic about the easing of restrictions, but in a post-crisis world trustees need, more than ever, to understand what level of cash contributions employers can truly afford and where their risks lie. Aligning all stakeholders on a path toward a long-term objective must be the focus as we emerge from lockdown life."