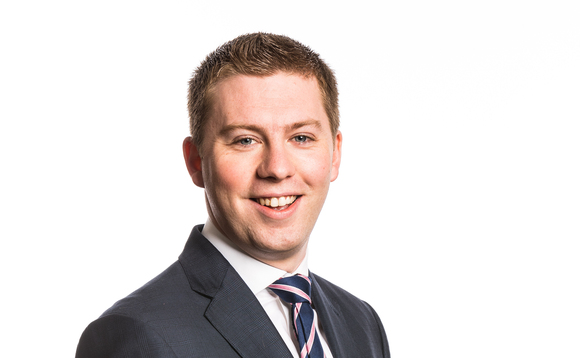 Club Vita has announced an integration with Mantle, the valuation and administration platform for the UK pension market.
The longevity data analytics provider, which was set up by Hymans Robertson in 2008, said the collaboration would enable the pension consultancies that use Mantle to seamlessly access Club Vita's longevity analytics.
It said consultants and actuaries will be able to analyse the demographic characteristics of pension scheme members and reflect this in bespoke, member level longevity assumptions, rather than relying on average life expectancy tables based on the wider population.
Mantle is the pensions software firm that sits within the 3173 group - a business which includes Spence & Partners and Dalriada Trustees. Spence has already adopted the new longevity functionality for its own clients.
Club Vita head of client delivery Mark Sharkey said: "We know from discussions with the hundreds of pension schemes we currently work with that having access to bespoke longevity analytics will be an enormous boost to the risk management capabilities of schemes and their advisors.
"Across the UK we see a five-year 'longevity gap' between pension schemes at the upper and lower ends of the life expectancy scale, with even more disparity between individual members. In general, every additional year of life expectancy broadly translates to a 4% increase in liabilities for a typical pension scheme. It is clear, therefore, that schemes need to take account of the specific socioeconomic characteristics within their membership if they are to tackle longevity risk effectively and secure better outcomes for members. As we emerge from a global pandemic, it is evident that a one-size-fits-all approach to longevity assumptions doesn't make the grade for effective risk management."
Mantle head of proposition Graeme Riddoch noted: "Working with Club Vita is a game changer for the longevity functionality that we can offer our clients and we are delighted that they have joined us on our journey to transform the pensions industry."
He added: "This collaboration will provide a cost-effective route for actuaries and consultants to analyse the demographic characteristics of pension scheme members and gain greater insights on their individual life expectancies - a core component of valuing pension scheme liabilities."
Spence head of trustee advisory services Alan Collins said: "Mantle is at the heart of Spence's operation and powers our administration and actuarial services. As pension schemes continue to increase levels of interest rate and inflation hedging, longevity remains a substantial unmanaged risk for many schemes.
"This latest innovation gives our consultants the tools to measure and monitor pensioner life expectancy and help clients tackle longevity risk head-on. Working together with Club Vita gives us access to sophisticated longevity analysis which is aligned with the methods used by insurers and reinsurers and will help level the playing field for our pension scheme clients that approach the risk transfer market."