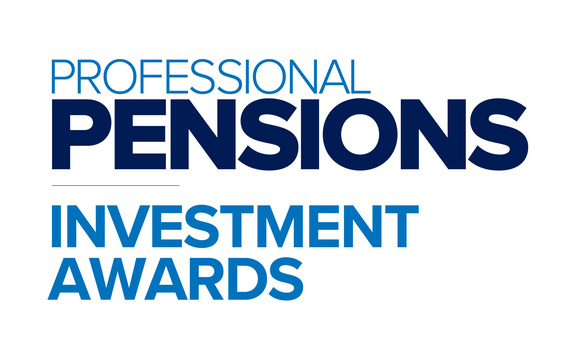 Here they are… the winners of the Professional Pensions Investment Awards 2021.
The winners of this year's awards - which celebrate industry excellence among asset managers who serve UK occupational pension schemes - were announced in an online ceremony yesterday (25 November).
The awards, now in their eighth year, recognise asset managers over a broad range of specialisms - and shine the spotlight on those whose achievements may not always be recognised by the more general UK Pensions Awards.
The awards process is unique within the industry - with the shortlist being drawn up in association with Aon, one of the leading investment consultants in the market.
The shortlist was broadly based on performance over the 12 months to 30 June 2021 but also recognises the need for consistent performance - so entrants were only shortlisted if they demonstrated both excellent performance over the 12 months to 30 June 2021 AND strong performance over a three-year time period.
Shortlisted entrants were then asked to complete a questionnaire asking them what made them stand out from their peers in terms of innovation, client service, sustainability, diversity and inclusion.
The winners in each of the categories were then decided by a distinguished panel of industry judges.
Watch the awards ceremony and hear why this year's winners won their awards here:
The full list of finalists and winners for 2021 are as follows:
Alternative Risk Premia Manager of the Year
Winner:
Man Group
Finalists:
GAM Investments
Man Group
Systematica Investments
ARBS (Absolute Return Bond Strategy) Manager of the Year
Winner:
BlueBay Asset Management
Finalists:
BlackRock
Bluebay Asset Management
PIMCO
T.Rowe Price
UBP Asset Management
Emerging Market Equity Manager of the Year
Winner:
Artisan Partners
Highly Commended:
Morgan Stanley Investment Management
Finalists:
Artisan Partners
Ashmore
Baillie Gifford
J.P. Morgan Asset Management
Morgan Stanley Investment Management
Equity Factor Index Provider of the Year
Winner:
MSCI
Finalists:
FTSE
MSCI
Research Affiliates (RAFI)
Scientific Beta
Global Equity Manager of the Year
Winner:
Metropolis Capital
Highly Commended:
Baron Capital
Finalists:
Baillie Gifford
Baron Capital
Jennison Associates
Metropolis Capital
Sands Capital
T. Rowe Price
Global Fixed Income Manager of the Year
Winner:
Aegon Asset Management
Finalists:
Aegon Asset Management
Goldman Sachs Asset Management
Insight Investment
Robeco
Western Asset Management
Hedge Fund Manager of the Year
Winner:
Marshall Wace
Finalists:
Caxton Associates
Islet Capital
Marshall Wace
Maverick Capital
Nut Tree Capital Management
Liquid Securitised Manager of the Year
Winner:
TwentyFour Asset Management
Finalists:
Aegon Asset Management
BNP Paribas Asset Management
Insight Investment
Janus Henderson Investors
TwentyFour Asset Management
Multi Asset/Sector Credit Manager of the Year
Winner:
Loomis Sayles
Finalists:
Aberdeen Standard Investments
Brandywine Global Investment
J.P. Morgan Asset Management
Loomis Sayles
Muzinich & Co. PIMCO
Multi-Asset Manager of the Year
Winner:
Newton Investment Management
Finalists:
AQR Capital Management
Amundi Asset Management
Man AHL
Newton Investment Management
Ruffer
Pan-European Core Property Manager of the Year
Winner:
LaSalle Investment Management (Encore+)
Highly Commended:
Barings (European Core Property Fund)
Finalists:
Barings (European Core Property Fund)
Blackstone Real Estate Partners (Core+)
LaSalle Investment Management (Encore+)
Prologis (European Logistics Fund)
Quant Hedge Fund manager of the Year
Winner:
Lynx Asset Management
Finalists:
CFM
Lynx Asset Management
Quantica Capital
Voloridge Investment Management
Sustainable Corporate Bond Manager of the Year
Winner:
Robeco
Finalists:
Aberdeen Standard Investments
J Safra Sarasin Asset Management
Liontrust Asset Management
Robeco
Sustainable Equity Manager of the Year
Winner:
Robeco
Finalists:
Baillie Gifford
Impax Asset Management
Liontrust Asset Management
Mirova
RBC Global Asset Management
Robeco
UK & European Opportunistic Property Manager of the Year
Winner:
Barings (Real Estate European Value-Add II)
Finalists:
Ares (European Property Enhancement Partners III)
Barings (Real Estate European Value-Add II)
Blackstone Real Estate Partners (Europe VI)
EQT Exeter (Europe Logistics Value IV)
NREP (Nordic Strategies IV)
UK & European Commercial Real Estate Debt Manager of the Year
Winner:
PGIM Real Estate
Finalists:
BentalGreenOak
LaSalle Investment Management
M&G Real Estate
PGIM Real Estate
UK Core Property Manager of the Year
Winner:
Royal London Asset Management (UK Real Estate Fund)
Finalists:
AEW (UK Core Property Fund)
Fidelity (UK Real Estate Fund)
Mayfair Capital (Property Unit Trust)
Royal London Asset Management (UK Real Estate Fund)
UBS Asset Management (Triton Property Fund)
UK Equity Manager of the Year
Winner:
Liontrust Asset Management
Highly Commended:
BMO Global Asset Management
Finalists:
Artemis Investment Management
Baillie Gifford
BlackRock
BMO Global Asset Management
Liontrust Asset Management
UK Fixed Income Manager of the Year
Winner:
Royal London Asset Management
Finalists:
Goldman Sachs Asset Management
Insight Investment
Legal & General Investment Management
M&G Investments
Royal London Asset Management
Schroders
UK LDI Manager of the Year
Winner:
State Street Global Advisors
Highly Commended:
Legal & General Investment Management
Finalists:
BlackRock
BMO Global Asset Management
Insight Investment
Legal & General Investment Management
Schroders
State Street Global Advisors
DC Categories:

DC Investment Innovation of the Year
Winner:
Cushon (Net-zero DC pensions)
Finalists:
Cushon (Net-zero DC pensions)
Invesco (Global Real Estate Fund)
Natixis Investment Managers (MV Dual Credit Fund)
Tumelo (Pension power)
Target Date Fund Manager of the Year
Winner:
Aon
Finalists:
Alliance Bernstein
Aon
Nest
State Street Global Advisors