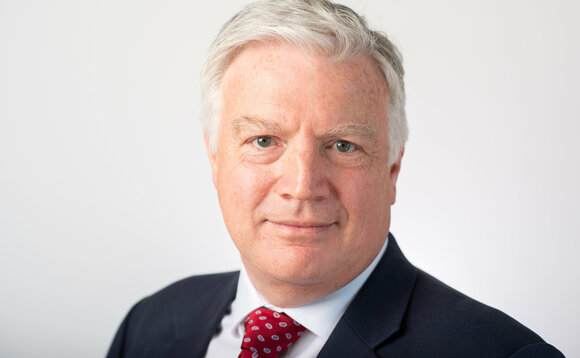 The Pensions Regulator's (TPR) thinking on its new defined benefit (DB) code has evolved significantly, the watchdog's executive director of regulatory policy, analysis and advice says.
Speaking at Professional Pensions' Trustee Senate last week, David Fairs said the regulator's second consultation on the new code was dependent on the Department for Work and Pensions issuing its own regulations - something he said that was on track for "late spring".
He said this would enable the regulator to issue its own second consultation on the code in "late summer".
But Fairs added the regulator's thinking with regards to the DB funding code had "evolved a lot" - noting TPR was currently working through how it was going to communicate this evolution to the industry.
He said: "We are going to be engaging with industry, with advisors and with trade bodies to explain how our thinking has developed and why we're now thinking what we do."
Fairs said last week's annual funding statement signalled the regulator would start this process with the revision of is covenant guidance, noting that it would begin engaging with covenant advisers on this over the coming month with a view to publishing something on covenants in the early summer.
He said this work on covenants was "one of the building blocks" of how its thinking had developed - noting some of the changes it is making in this area would become fully understood as the regulator revealed more on the new DB funding code in due course.
The regulator's first consultation on the new funding code was published just before the Covid-19 pandemic took hold in March 2020. Its initial consultation received some 6,000 comments from 127 respondents.
Pensions dashboards
Fairs also commented on the pensions dashboard, the staging of which will start in April next year.
He said the regulator would be writing to those schemes that are in the first wave setting out exactly what they have got to do to get themselves ready for the dashboard, but warned there wouldn't be much sympathy for schemes that weren't ready.
Fairs said: "I've stood on platforms for the last three years saying please get your data sorted out - cleanse it, make sure it's accurate, make sure it's complete and make sure you're ready to digitise it."
He said that, unless schemes had a very good reason why they could not hit their staging deadline, the regulator would not be very lenient.
Fairs explained: "If there is a really good reason why you can't hit your staging deadline - maybe you are moving administrators - then of course we will listen and we'll take account of that. But if you've just not bothered to sort your data out, we will take a pretty firm line."
TCFD disclosures
One area Fairs said the regulator would show more sympathy around was with regards to Taskforce on Climate-related Financial Disclosures (TCFD) climate risk reports, which are now required from master trusts and schemes with assets in excess of £5bn.
He said TCFD was a substantial change for both the industry and the regulator itself - noting TPR would take a very different line on TCFD compliance to the one it is taking on dashboards.
Fairs explained: "We will have a lot of sympathy with people who are grappling with data issues, with data flows and with the very different methodologies in the marketplace.
"For those of you who are a trustee of a scheme in the first wave, we will read every one of your reports, we will flag when we think it could be made better and, if you're leading the pack and you're following best practice, then we'll share that with industry. But it's very unlikely that we will fine anybody in this first wave."
Single code
Fairs additionally commented on the regulator's work on its single modular code of practice - noting a draft was likely to be published ahead of the summer recess.
But he maintained the new code would not introduce a lot of new requirements - despite there being concerns to the contrary in the industry.
Fairs explained: "Our view is it doesn't introduce us to new requirements, but what it does do is set out in very clear detail what our expectations are - we don't consider those new requirements, we consider them to be clarifications."